SilverStone Strider Plus 500W - Specifications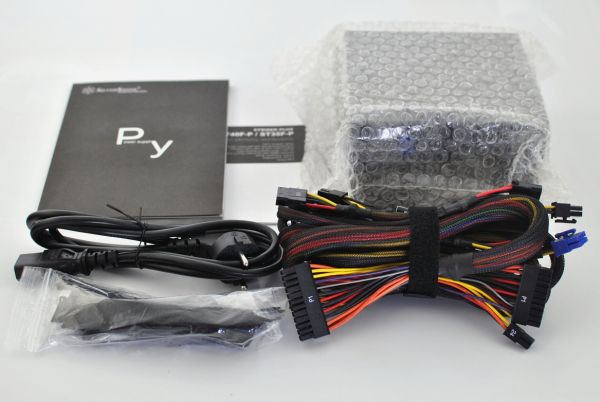 Today we take a look at a SilverStone PSU called Strider Plus. Along with the power supply, the package contents include a 10Amp power cord, screws for installing the PSU, several types of cable ties, and a very detailed manual. The latter contains exemplary illustrations and a description of the installation process, but the German translation of the text could be better. According to the manufacturer's specifications, the PSU uses a single +12V rail. In addition, the power supply is able to work 24 hours a day at 40°C ambient temperature. The 80 Plus Bronze certificate is another feature. The14cm case length is also very compact.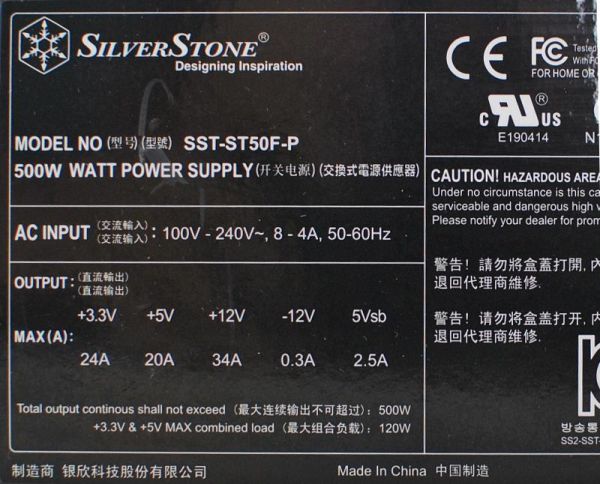 The maximum load for +3.3V and +5V is 20A/24A, which is quite a bit for a "modern " PSU. Together, these outputs provide 120W. Information for the +12V rail is not available, but we'll focus on the maximum value based on the 34A rating, which would be 408W. The UL number E190414 shows that FSP is the OEM for this power supply.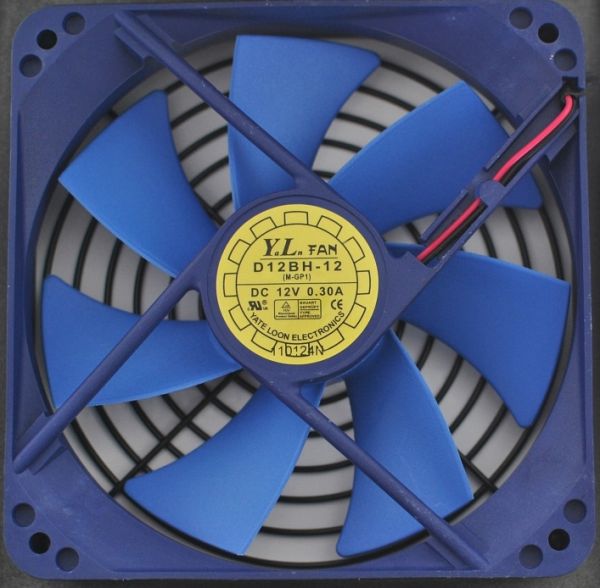 This Yate-Loon fan with the model number D12BH-12 (M-GP1) and 120mm diameter uses ball bearings and seven fan blades. The maximum speed is 2300rpm at +12V. The subjective loudness of the fan (and the electronics of course) will be investigated on the following pages.