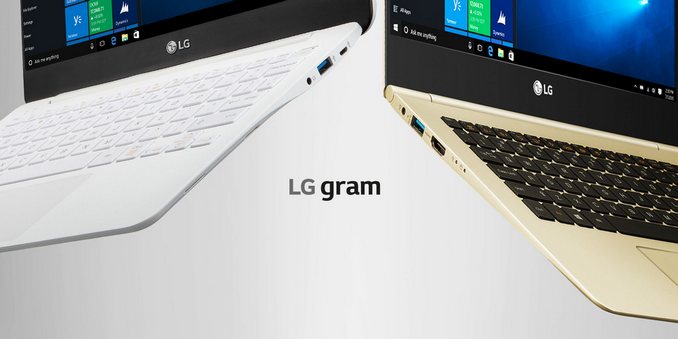 LG has announced several new Ultrabooks labelled under the Gram series. They are going for a very lightweight and portable design, hence the name. There will be two models, with a 13.3-inch and 14-inch available starting today.
Both models feature a 1920x1080 IPS display, and weigh in at just 980 grams for either model, so there is no weight penalty going with the larger device. They are just 0.5" or 12.5mm thick, so they should have no issues with portability. The chassis are made out of carbon-lithium and carbon-magnesium which should result in a pretty strong frame despite the light weight and thin dimensions. LG has also managed to go with a minimal bezel of just 7.2mm on the sides, much like the Dell XPS 13, but they have kept a top bezel in order to fit the webcam. The 13.3-inch version will be offered in white, while the 14-inch version will be gold.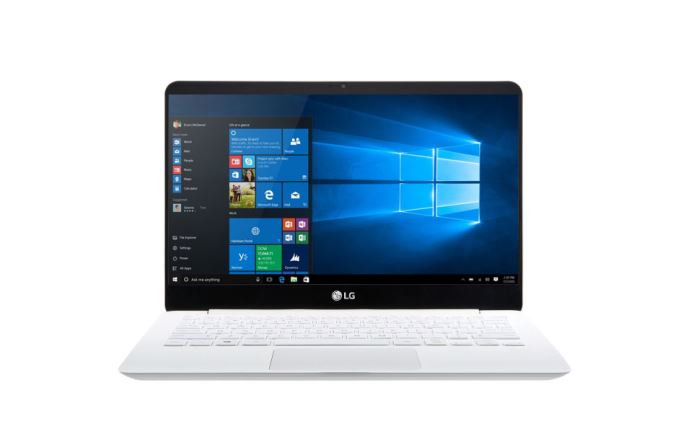 LG Gram 13
Despite being very thin and light, both models will be offered with Intel's 15w processor lineup. The base offering is the Broadwell Core i5-5200U which is 2.2 GHz and a turbo to 2.7 GHz, and the 14-inch model will also be offered with the Core i7-5500U which is 2.4 GHz to 3.0 GHz. Memory is 8 GB of DDR3L which is listed as single channel, but being soldered on it could actually be dual-channel and only hands on with the device could determine that. Storage is 128 GB of SSD, with the i7 model doubling that to 256 GB.
There is HDMI, dual USB 3.0, and a SDXC card reader as well which should be enough for most tasks, and there is also a micro USB connector which can be used with the included 10/100 Ethernet adapter. It would have been nice to see Gigabit here, but that can't work on a micro USB port and LG must not have wanted to tie up one of the USB 3.0 ports. Wireless is provided by the Intel Dual Band Wireless AC-7260 wireless card, but I would have preferred to see the 7265 model here.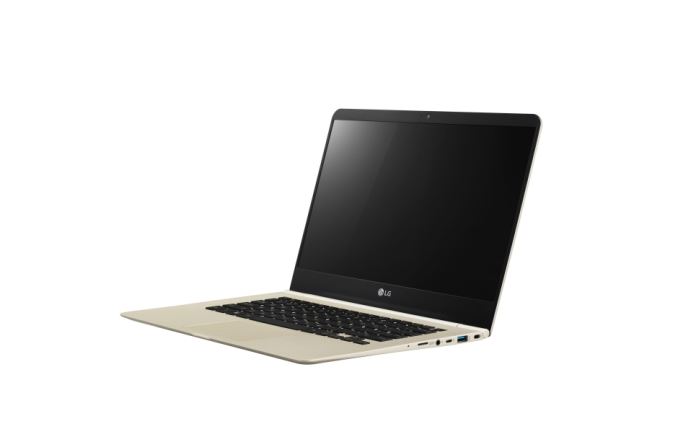 LG Gram 14
Packing all of this into a small frame, light weight, and thin device is a pretty nice feat, but the one thing that seems to have taken a hit is the battery. LG rates both models at 7.5 hours of use, but the battery is just a 35 Wh model so it has a pretty big disadvantage over other Ultrabooks.
LG Gram
LG Gram 13
LG Gram 14
Processor
Intel Core i5-5200U
2.2-2.7 GHz 14nm
15W TDP
Intel Core i5-5200U
2.2-2.7 GHz 14nm
Intel Core i7-5500U
2.4-3.0 GHz 14nm
15W TDP
Memory
8GB DDR3L
GPU
Intel HD 5500 Gen 8
Display
13.3" 1920x1080 IPS
14.0" 1920x1080 IPS
Storage
128 GB SSD
128-256 GB SSD
I/O
1 x micro USB
1 x HDMI
1 x SDXC
2 x USB 3.0
Dimensions
(mm) : 302 x 213 x 12.5
(inches) : 11.9 x 8.4 x 0.5
(mm) : 325 x 226 x 12.5
(inches) : 12.8 x 8.9 x 0.5
Weight
980 g / 2.16 lbs
Battery
35 Wh, up to 7.5 hours
Price
$899
$999-$1399
Perhaps most importantly, the LG Gram series will be sold through the Microsoft Store, which means they will be sold as "Signature PCs" from Microsoft. This means that there will be no extra software installed out of the box other than necessary utilities to function with the hardware. When you see the state of some PCs sold, with so much software installed that it would take you hours to clean it all off, this is a nice benefit and well done to LG for going down this route.
The LG Gram is available starting today.
Source: LG