Power Consumption and Thermal Performance
The power consumption at the wall was measured with a 1080p display being driven through the HDMI port. In the graphs below, we compare the idle and load power of the GIGABYTE GB-BKi7HA-7500 with other low power PCs evaluated before. For load power consumption, we ran the AIDA64 System Stability Test with various stress components, as well as our custom power virus test (a combination of Prime95 and Furmark) and noted the maximum sustained power consumption at the wall.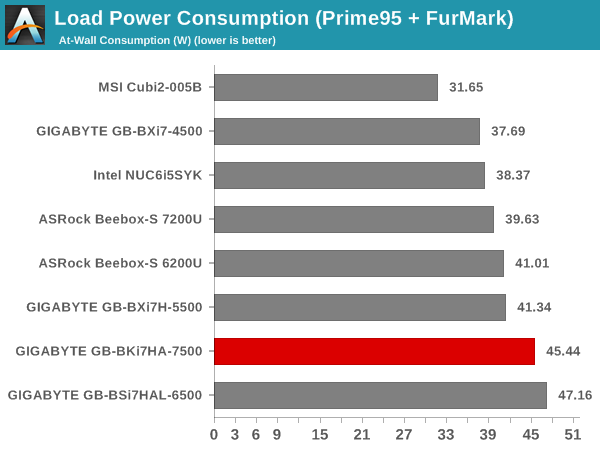 The idle power numbers are typical of a UCFF PC configured with a NVMe SSD. The sustained load power consumption is also similar to the Core i7-based units that we have evaluated before.
Our thermal stress routine starts with the system at idle, followed by four stages of different system loading profiles using the AIDA64 System Stability Test (each of 30 minutes duration). In the first stage, we stress the CPU, caches and RAM. In the second stage, we add the GPU to the above list. In the third stage, we stress the GPU standalone. In the final stage, we stress all the system components (including the disks). Beyond this, we leave the unit idle in order to determine how quickly the various temperatures in the system can come back to normal idling range. The various clocks, temperatures and power consumption numbers for the system during the above routine are presented in the graphs below. The important things to note include the core temperature steering well below the maximum junction temperature, and the chassis / thermal design being able to easily handle the specified 15W package power without throttling.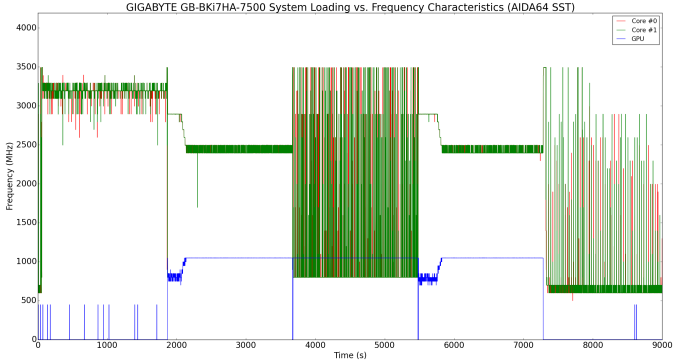 [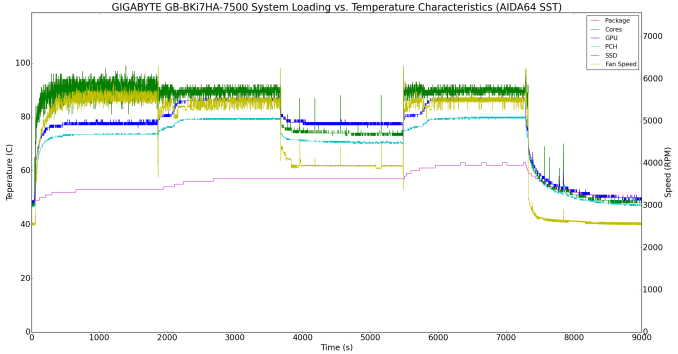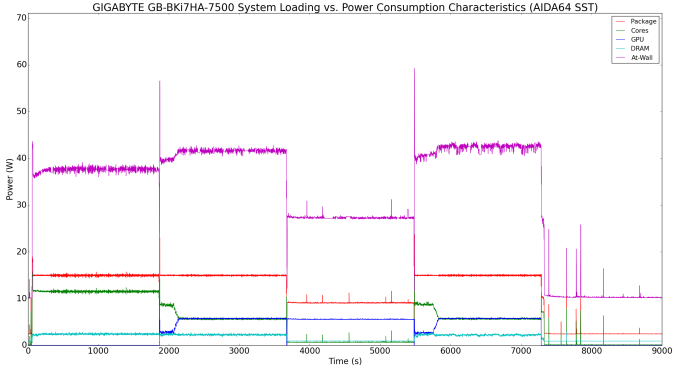 We repeated the same observations with our legacy stress test using the latest versions of Prime95 and Furmark - Prime95 v28.10 for 30 minutes (after launching with the max. stress option), followed by Furmark v1.18.20 for 30 minutes. The Prime95 load is then removed, allowing just the GPU alone to be stressed for 30 minutes. The system is then left idle.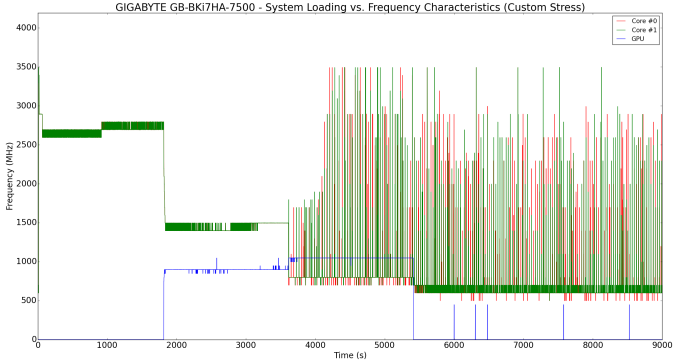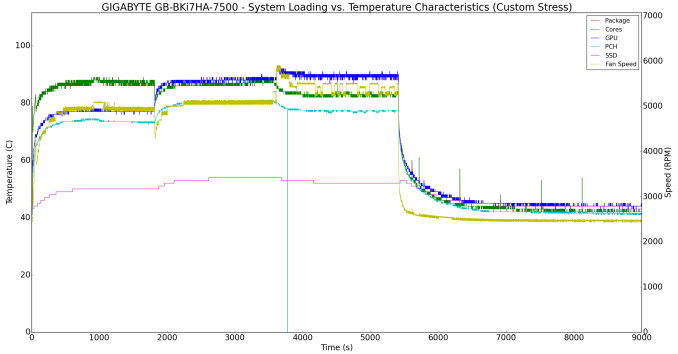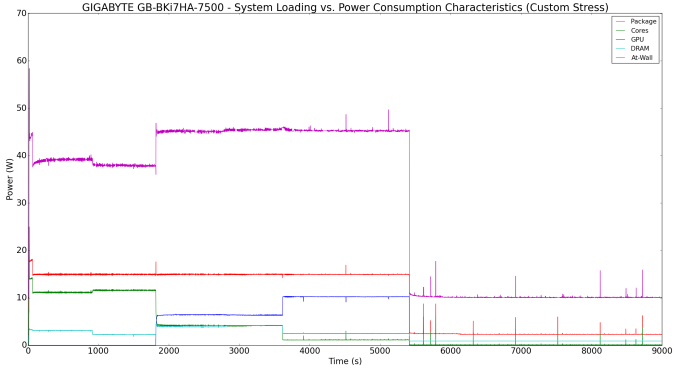 According to the official specifications, the junction temperature of the Core i7-7500U is 100 C. Despite our power virus test being quite stressful, the thermal solution is able to keep the core temperature below 90C. We see that the system is basically limited by the package power. A sustained 15W load is easily handled by the cooling solution. We can see that the BIOS is set up to allow 25W for up to 5 seconds, and 18 W for up to 45 seconds before settling down to the 15W level.