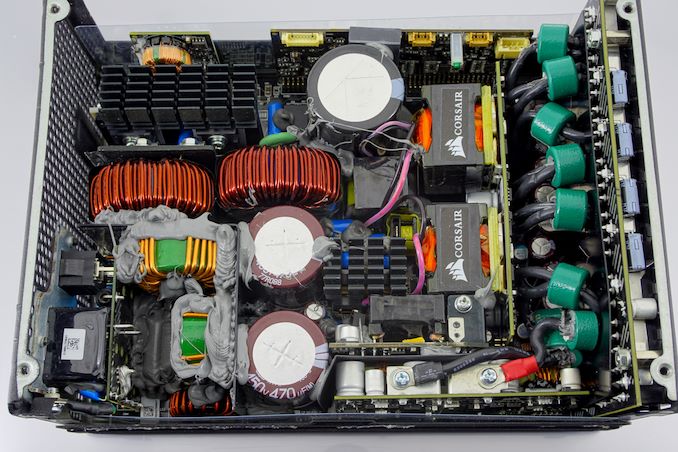 In our series of holiday buyer's guides, here's the latest update to our recommended power supplies list. All numbers in the text are updated to reflect pricing at the time of writing.
Best PC Power Supplies: Holiday 2023
Now that you've picked out your CPU, it's time to start picking out the rest of your system components. And perhaps the most humble but overlooked of these components is the power supply unit (PSU). Available in a wide range of sizes and power capacities, there are a number of great PSUs out there, but choosing between them can be a challenge. So today we're bringing you our annual PC power supply guide, to help you sort figure out what the best options are, be it a low-wattage unit for a small form factor PC, or a hulking kilowatt unit for the most powerful PC.
When shopping for a PSU, it is very important to be aware of your system's power consumption and to consider any planned upgrades. All current computer PSUs are designed to deliver optimal performance at (or almost at) half load. Conversely however, it is a common misconception that a more powerful PSU will be a better choice, as the power quality and efficiency of all modern PSUs dwindles at very low loads. This is especially true at the low-end of the loading curve, usually below 15% of the unit's rated capacity, where efficiency outright plummets. In fact, only the 80Plus Titanium guidelines dictate a low-load standard, and that's an efficiency requirement of 90% at 10% load. Therefore, the choice of a too powerful PSU will result in poorer performance, which can be significantly worse than what a properly-sized product at a fraction of the price would deliver.
Overall, we've split our recommendations into five main wattage categories with at least two units for each. One selection will be based on the maximum possible value (e.g. bang for the buck) and one will focus on the best overall performance.
The market for power supplies has been a bit stale up until the last 18 months or so, as manufacturers were struggling to meaningfully improve their designs without driving up their costs. However, the interest on power supplies has been rekindled by the announcement of the ATX 3.0 standard, which brought significant changes – and marketing opportunities. The recent disclosure of Intel's ATX 3.1 Design Guide has further intensified discussions in the industry. While products fully compliant with this guide are not yet available on the market, it has fundamentally determined that power supply units (PSUs) must adhere to at least the ATX 3.0 standard to power contemporary high-end graphics cards, as the 12VHPWR (or, soon to be, 12V-6x6 connector) is becoming a necessity.
The trade-off to that has been that the focus of these releases has predominantly been on the development of high-wattage units. These are designed to support systems utilizing the 12VHPWR connector, leading to a scarcity of new offerings in the low-wattage range. The following paragraphs expand on the proper selection of a PSU and details on why these units are our recommendations.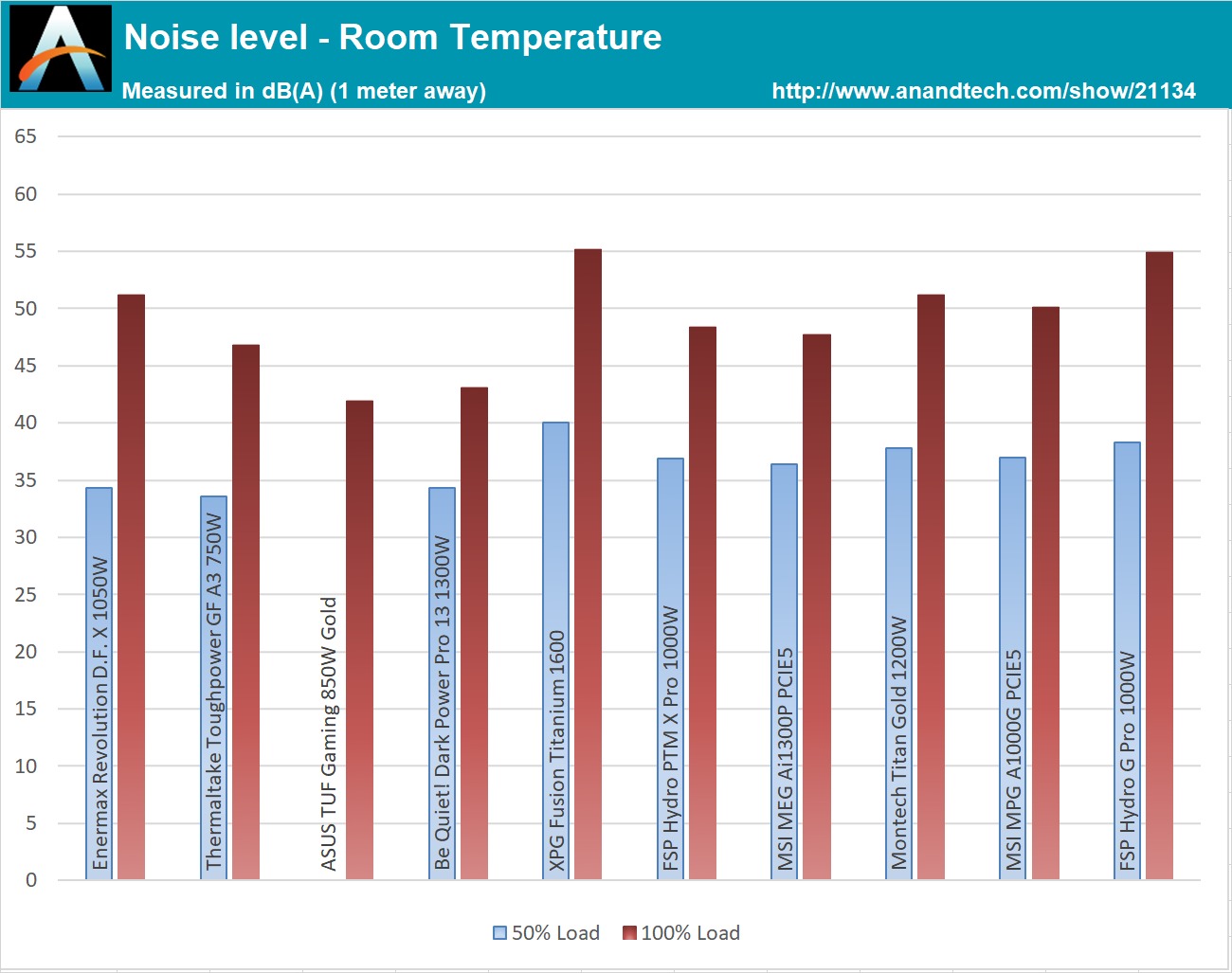 How much power do I really need?
Overall, the best way to select a PSU is based on both objective (e.g. wattage, performance) and subjective (e.g. design, modular cables) parameters. This admittedly does require every builder to be capable of making at least an educated guess about the power requirements of the system. However, this is where our guide and advice come in.
Perhaps the biggest mistake that many users make in selecting PSUs is overrating the power requirements of their systems. It is not uncommon for people – even store salespersons and experienced builders – to recommend a 1kW unit to a user with just one mid-to-high-range video card. A system with a single mainstream CPU and a matching video card rarely require more than 550 Watts. A modern, mid-range AMD Ryzen-based system with a single AMD RX 7600/NVIDIA GTX 3060 card will hardly reach up to 350 Watts, while it usually idles at 45-55 Watts. And even in a more extreme scenario - say the rather power-hungry Core i9-14900K paired with a GeForce RTX 4090 - is going to stop short of 800W except in the most pathological of workloads. Therefore, many users end up purchasing units meant to power beasts like the GeForce RTX 4090, which requires roughly 450 Watts all by itself.
Meanwhile "wattage calculators", though an improvement from blindly guessing, are usually simple tools that get their numbers from the design power (TDP) specifications of components. The TDP of a component does not represent the actual power requirements of a component - it's at best a broad guideline - and it also is next to impossible to place every single component of a system under maximum stress simultaneously. However, keep in mind that a PSU needs to operate at around half load for optimal performance. With that in mind, while the recommendations of online tools and calculators may be overestimated, they're not overly so. Selecting a unit of the wattage they recommend is not usually a bad idea, as the recommendation usually is twice the actual power requirements of the system. The common mistake is that users usually seek to buy a significantly more powerful unit, thinking that having extra power helps, and end up with a severely oversized PSU for their system that will be both more expensive to purchase and unable to perform as it should.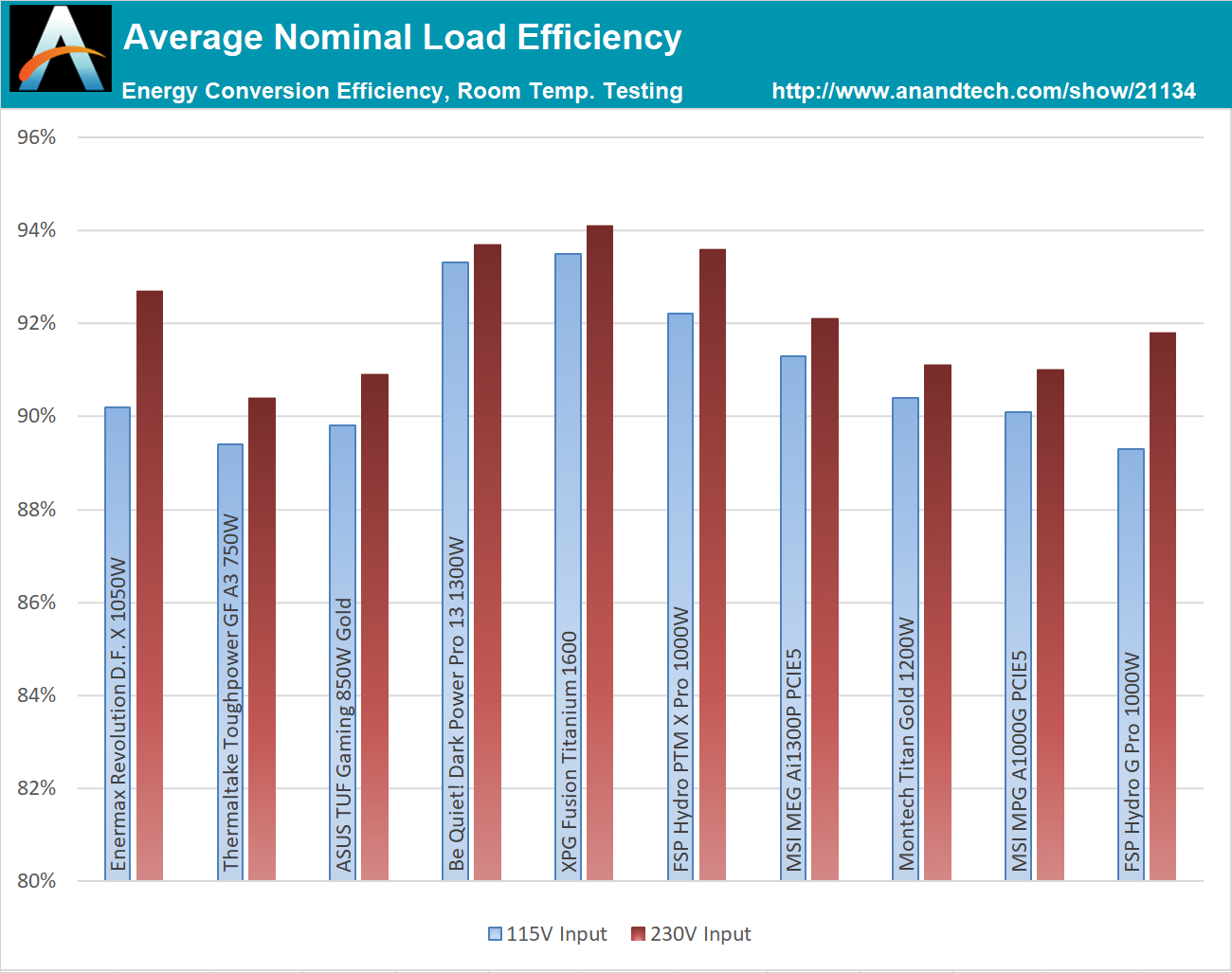 If you can measure the actual power requirements of your system, keep in mind that you should not buy a unit that will frequently operate near its maximum capacity. Just as you would not run your car constantly near the red line, a PSU should not be under maximum stress for prolonged periods. A high quality PSU can withstand it, but just because it can does not mean it should. Again, all switching PSUs deliver their maximum efficiency at roughly 50% of their rated capacity. Running a PSU at over 90% capacity for prolonged periods will not only reduce its performance but will also make it hotter, and louder, and decrease its expected lifespan.
ATX Power Supply Units
EVGA 400 N1 ($36)
In the sub-500W power supply unit category, which is characterized by a paucity of options and limited competition, the EVGA 400 N1 stands out as a noteworthy selection. This unit is distinctly basic, mirroring the simplicity of power supplies from the past with its straightforward 80Plus efficiency certification and minimalistic design. The 400 N1, currently priced at $36.20, may not boast a multitude of features, but its value is accentuated by EVGA's two-year warranty. Despite its plain appearance, which lacks any distinctive aesthetic that would differentiate it from a generic PSU of the 1990s, the EVGA 400 N1 is one of the very few available models in its wattage class. Its competitive price point and the reputation of EVGA as a reliable manufacturer make the 400 N1 a viable option for budget-conscious builders looking to allocate more of their resources towards superior hardware components for their systems.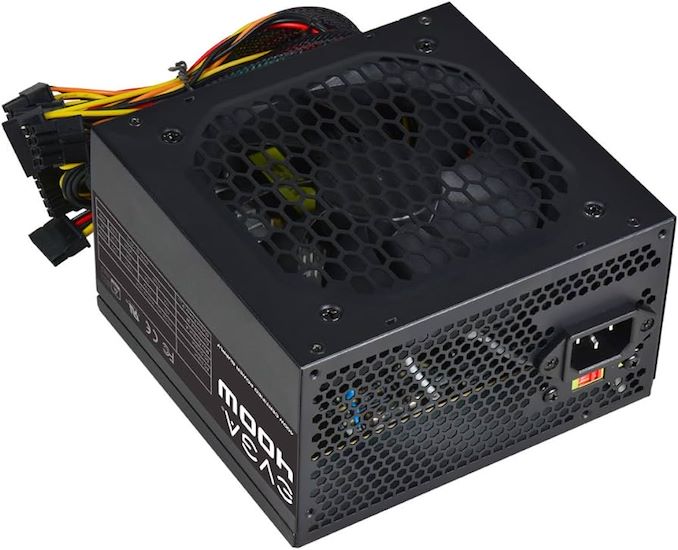 Seasonic PRIME FANLESS PX-500 ($180)
This is unabashedly a truly premium pick given the wattage, but within the narrow spectrum of 500W (and lower) power supply units, the Seasonic PRIME FANLESS PX-500 stands out as a premium offering. This PSU is distinguished by its exceptional efficiency and completely passive cooling system, a rare combination in this power range. With an 80Plus Platinum certification, it epitomizes high efficiency, addressing a significant gap where such high-performance units are notably scarce. Priced at $180, the PRIME FANLESS PX-500 is positioned at a higher market segment, reflecting its superior features. This unit represents an investment for users seeking top-tier reliability and efficiency, underscored by Seasonic's comprehensive warranty. Its fanless design ensures silent operation, adding to its appeal for users who require a noiseless environment.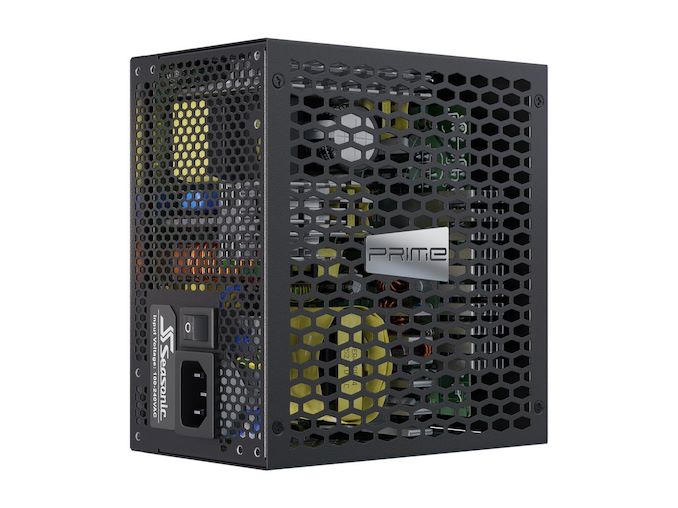 MSI MAG A550BN ($59)
Unlike the underserved sub-500 Watt range, there is significant demand for 550 and 600 Watt PSUs and, therefore, a wider range of products available. This is a reasonable power range for a typical home entertainment / gaming PC with a single mainstream video card.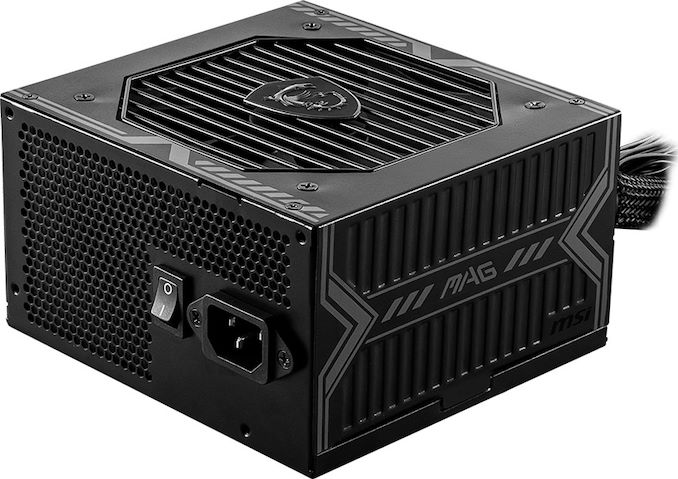 MSI has a commendable product within this power range, the MAG A550BN 550 W PSU. Boasting a fair array of all-around specifications and a 5-year warranty, it stands as a testament to MSI's confidence in the product's durability and reliability. While it doesn't flaunt any advanced features, its holistic design and performance are well-balanced, reflecting quality and value. Currently retailing at $59, the MAG A550BN 550 W represents a balanced blend of price and performance, delivering significant value for the investment.
be quiet! Pure Power 12 M 550W ATX 3.0 ($65)
For users seeking superior overall performance with the latest standards in power supply technology, the be quiet! Pure Power 12 M 550W stands as a highly recommended option. This PSU is not only 80Plus Gold certified but also conforms to the ATX 3.0 specifications, ensuring compatibility with newer high-performance hardware. Its fully modular design underscores the commitment to convenience and cable management. The unit is further distinguished by an extensive 10-year warranty, reflecting be quiet!'s assurance of quality and longevity. Priced at an unusually low $65 right before Black Friday (the long-term price is closer to $90) the Pure Power 12 M 550W presents a balanced proposition, offering advanced users a high-efficiency, modern power supply solution without the exorbitant cost typically associated with cutting-edge specifications.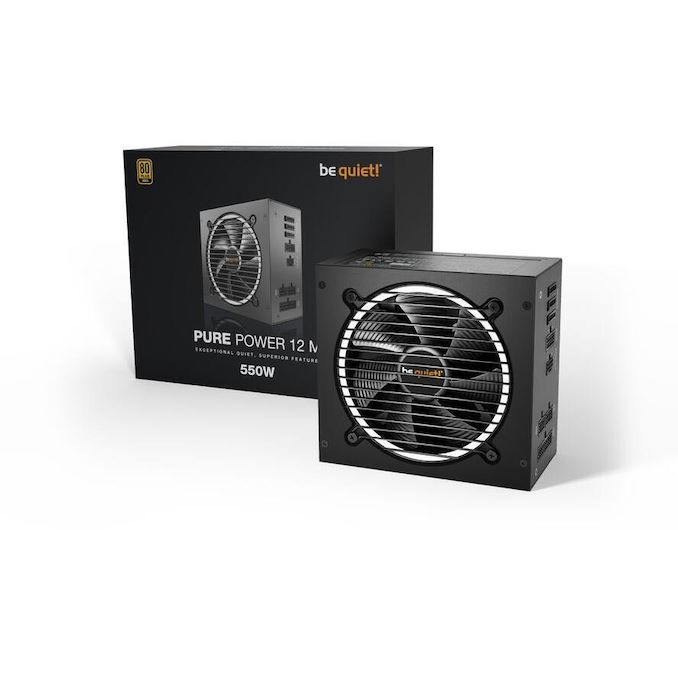 PSUs with an output between 600 and 800 Watts are very popular amongst gamers and overclockers. They provide enough capacity for high-end components like 16 core processors and 350-Watt video cards, and offer a lot of headroom for overclocking as well. This power band tends to be popular overall, as the power overhead provides a sense of security.
Super Flower Legion GX Gold PRO 650W ($75)
The Super Flower Legion GX Gold PRO 650W maintains its status as our recommended power supply unit for this year. At its current post-rebate retail price of $75, this 80Plus Gold certified PSU continues to deliver exceptional performance. While there are less expensive alternatives within this power range, the negligible cost savings do not justify forgoing the significant advantages offered by the Legion GX Gold PRO 650W. Opting to save a marginal amount in the realm of $5-10 would mean compromising on a PSU that stands out for its superior quality and reliability.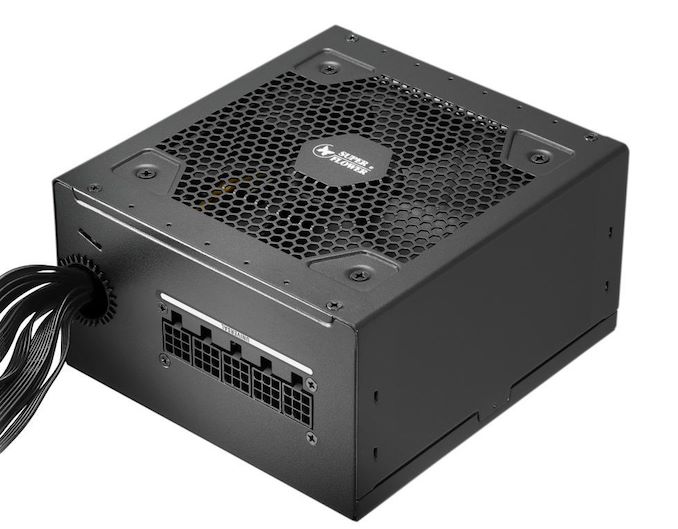 ASUS TUF Gaming 750W Gold ($116)
Very few manufacturers bothered releasing premium ATX 3.0 compliant offerings within this power range as of this date. For users looking beyond the surface of aggressive marketing, the ASUS TUF Gaming 750W Gold PSU (850W model reviewed here) emerges as a solid choice. It is a capable unit that offers good performance at a reasonable price. Although there are alternative options with superior specifications, they often lack the 12VHPWR connectors, which limits their future-proofing and compatibility with modern video cards. It retails for $116, positioning it as a competitively priced product that does not compromise on maintaining a good balance between cost, performance, and future readiness.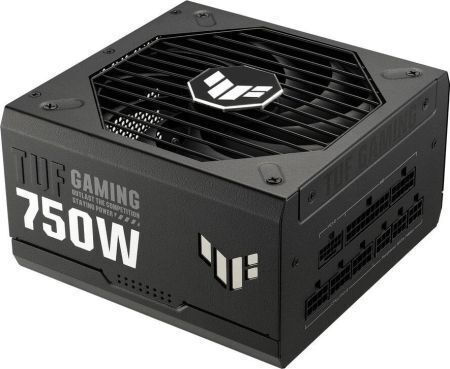 This power range is typically reserved for users that want to power increasingly workstation-focused multi-GPU computers or high-tier gaming systems. Low cost alternatives from reputable manufacturers here are becoming scarce - we cannot go very cheap in this power range because we believe that long-term reliability is an absolute must whether we are considering a high-end gaming system or a professional workstation.
Thermaltake Toughpower GF A3 ATX 3.0 850W ($110)
The Thermaltake Toughpower GF A3 ATX 3.0 850W stands out this year as a notable offering in its power range, delivering commendable performance across the board. As a fully modular PSU, carrying the 80Plus Gold certification and adhering to the ATX 3.0 standard, it guarantees compatibility with contemporary high-end components, including those requiring the 12VHPWR connector. Priced at $110, it represents the most affordable option among reliable power supplies, making it an attractive choice for users who prioritize a blend of value, durability, and solid performance.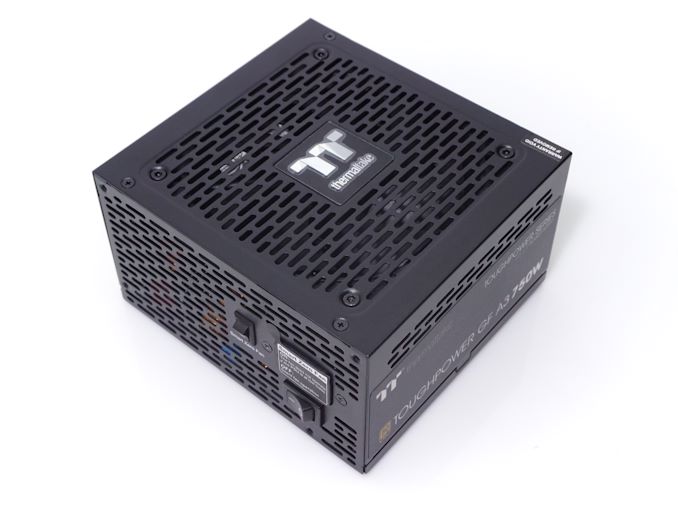 FSP Hydro PTM X PRO 850W ($220)
When looking for a power supply with an output greater than 800 Watts, one should assume that it is likely going to power a very power-hungry graphics card, or will be doing so in the future. Gamers are likely to seek ATX 3.0 compliant units to ensure compatibility with either currently available or future cards. But ATX 3.0 or not, quality power supplies in this range are not going to be cheap.
The FSP Hydro PTM X PRO 850W PSU (1000W model reviewed here) stands out this year with its commendable performance and 80Plus Platinum efficiency. While it is priced at the higher end of the spectrum, retailing for $220, it justifies the investment as it is one of the rare models in its price bracket to offer an 80Plus Platinum certification paired with a 12VHPWR connector, ensuring compatibility with the latest high-end video cards. This PSU serves as a premium option for users who are willing to pay a premium for top-tier efficiency and future-proof features in their power supply selection.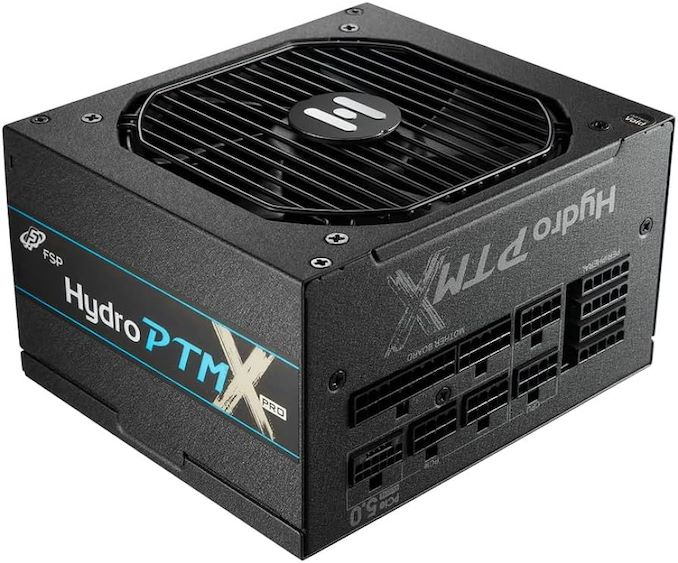 If you require a PSU with over 1000 Watts of output, chances are that you have at least a couple of high-end GPUs and/or a seriously powerful dual-CPU system with a lot of devices. These PSUs also find use in advanced servers and generative AI inference systems. That being said, the PSU is going to be powering a rather expensive system, the function of which is frequently very important. In this power range, we consider the presence of 12VHPWR connectors a must for any purchase this fall.
MSI MPG A1000G PCIE 5.0 ($145)
In the realm of high-powered setups, where performance and reliability cannot be compromised, the MSI MPG A1000G PCIE 5.0 stands out as an exemplary power supply unit that offers exceptional value, especially for a PSU that aligns with the ATX 3.0 standard. This unit not only delivers robust performance suitable for its class but also boasts 80Plus Gold efficiency. It encapsulates great quality and provides significant worth for an ATX 3.0 compliant unit. With a retail price of $145, the MSI MPG A1000G PCIE 5.0 represents a prudent choice for those requiring 1000 Watts of power. It balances cost against the demands of powering high-end, energy-intensive components, presenting itself as a compelling option for discerning users.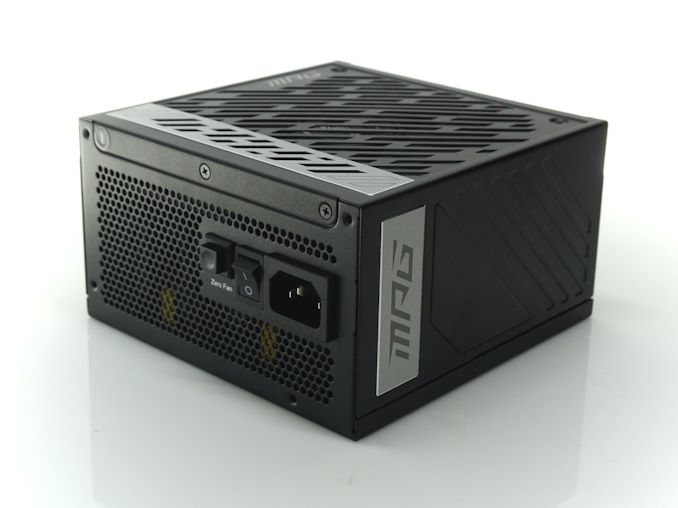 XPG Cybercore II 1300W ($250)
For users with high-power requirements, the XPG Cybercore II 1300W PSU (reviewed here) stands out with its commendable overall performance, silent operation, and 80Plus Platinum efficiency. It is a premium power supply that supports demanding systems, making it an ideal choice for setups with high-end components. While there are other high-wattage options on the market, the Cybercore II 1300W strikes an appealing balance between performance and reasonable pricing. With a retail price of $250, it represents a more accessible investment for those who need substantial power but are also conscious of noise and energy consumption, without reaching the upper echelon of pricing.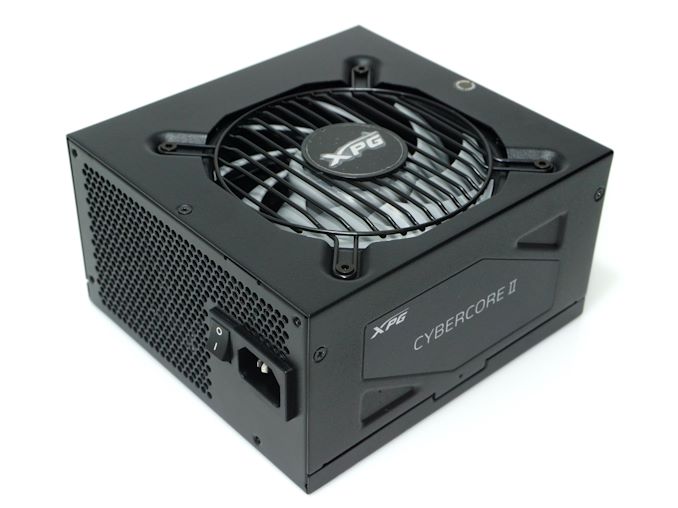 XPG Fusion 1600W ($701)
For users seeking the pinnacle of power supply performance and quality, the XPG Fusion 1600W PSU presents itself as a formidable choice. This unit boasts top-tier performance and is distinguished by its 80Plus Titanium certification, the highest efficiency standard available. It is specifically designed for the most demanding systems and is an ideal solution for users with extreme power needs, such as multiple high-end graphics cards. The Fusion 1600W, however, comes at a significantly high price point of $701, positioning it as a luxury item in the PSU market. This price reflects its status as a product for those willing to pay a substantial premium for the very best in power supply technology and performance.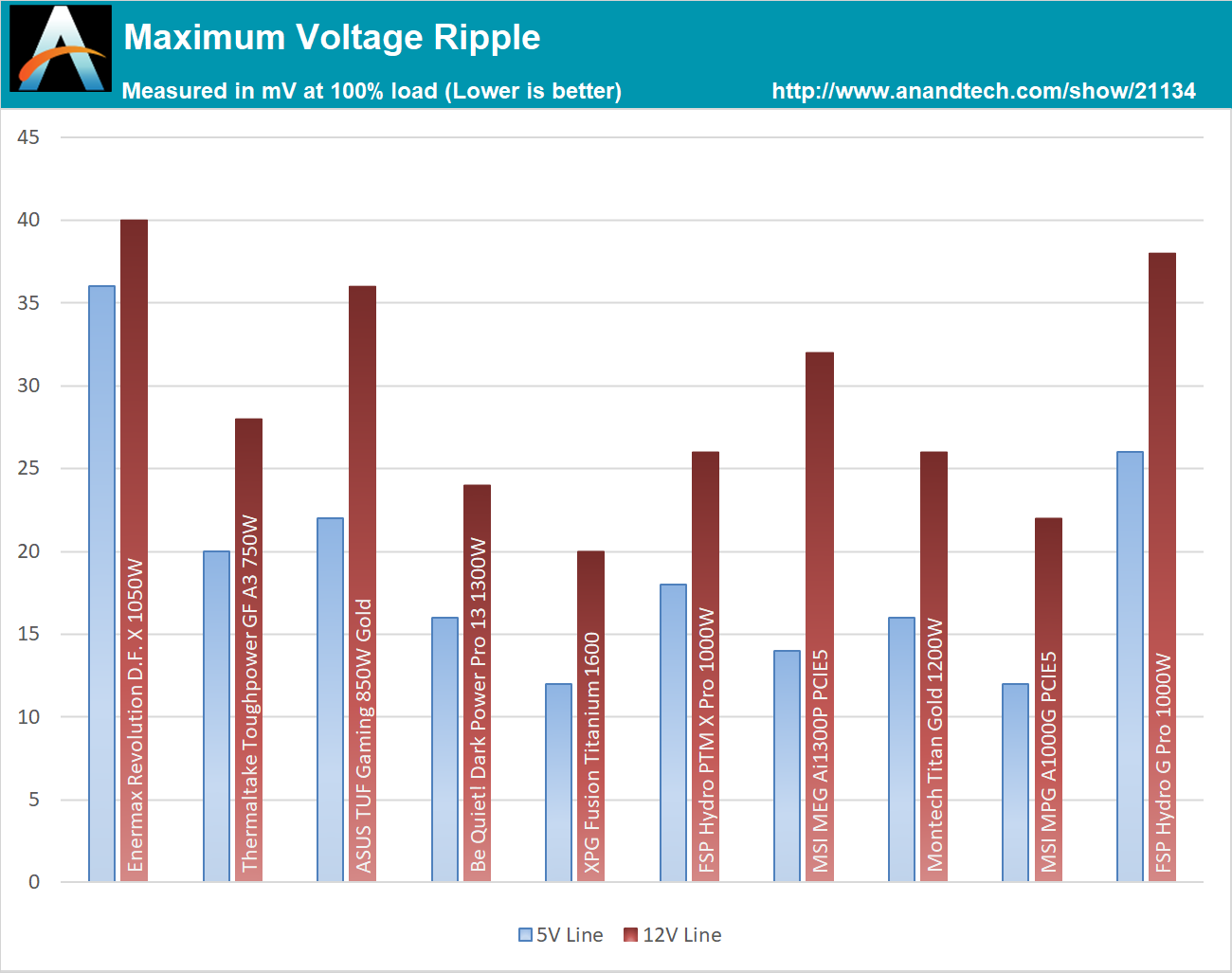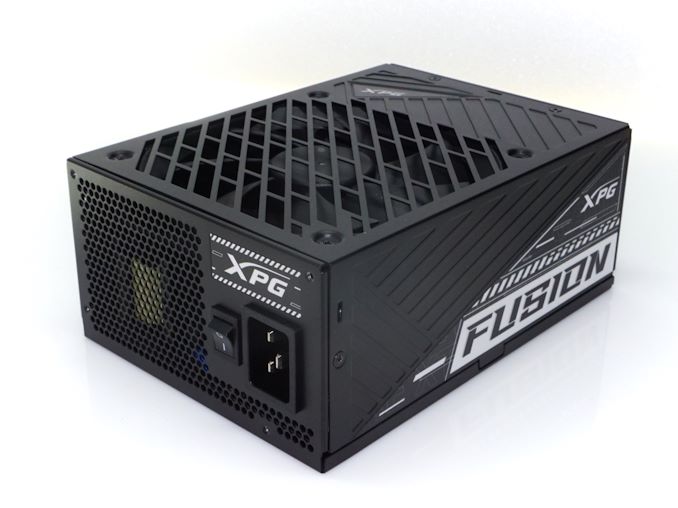 SFX
SFX units are becoming more and more popular with each passing generation so it is only fair that we should include them into our PSU buyer guide. There are still but a few reputable contenders in the SFX market, yet there is healthy competition, with several advanced units becoming available in recent years.
This power range should reflect the needs of most users building standard SFX-based entertainment systems. 350-550 Watts are more than enough for an efficient system, even if it has a mainstream range graphics card installed.
EVGA 550 BP 550W SFX ($66)
For users seeking a cost-effective and reliable power supply for budget SFX builds, the EVGA 550 BP PSU emerges as a compelling option. Despite its 80Plus Bronze certification, this unit is attractively priced at $66 and comes with a 3-year warranty. EVGA, known for its quality power supply products, offers this PSU as a practical solution for smaller form factor builds. The 550 BP, with its aggressive pricing and modest efficiency rating, is ideally suited for setups where space is limited and the power requirements are moderate. It stands as a testament to EVGA's commitment to providing budget-conscious users with a balance of affordability, reliability, and compact design, making it a favorable choice in the SFX power supply segment.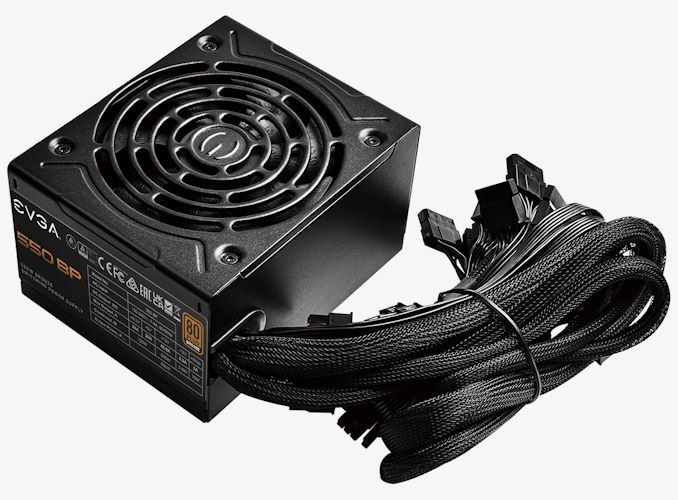 SilverStone SST-SX500-G 500W ($102)
For users seeking a high-performance solution in a SFX form factor but do not require a very high power output, the SilverStone SST-SX500-G 500W PSU is a noteworthy option. This unit delivers good overall performance and remains reasonably priced considering its features and 80Plus Gold certification. SilverStone, a well-established and significant player in the SFX power supply market, has a reputation for quality products in smaller dimensions. The SST-SX500-G, retailing at $102, offers a balanced combination of efficiency and compact design, making it a suitable choice for high quality SFX builds where moderate power is required.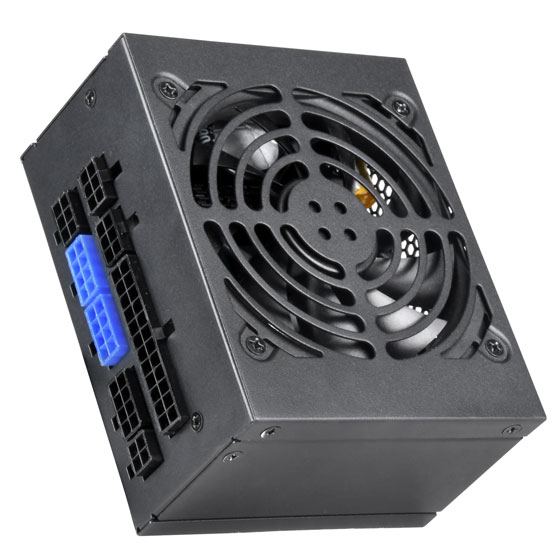 LIAN LI SP 750 ($113)
SFX units over 450 Watts are usually reserved for those that want to build powerful-yet-compact living room gaming machines with at least one high-end graphics card installed. The more powerful SFX PSUs can handle even the most power hungry video card these days, making the build of such gaming machines an expensive but possible endeavor.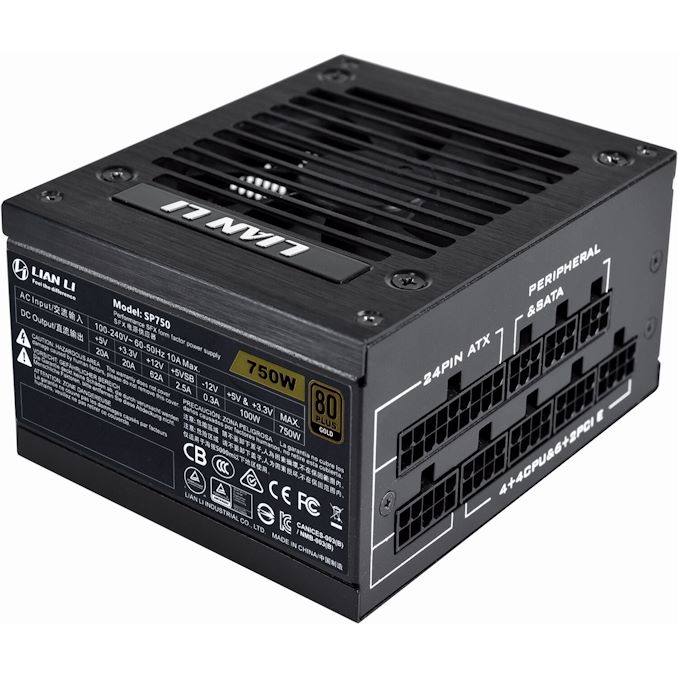 The SP 750 retains its standing as our recommended SFX PSU this year, continuing to offer exceptional value in a market segment where powerful yet affordable options are scarce. As an 80Plus Gold certified SFX unit capable of delivering that high a power output, the SP 750 stands out, especially with its retail price of $110. This pricing advantage positions it significantly lower than its competitors. Despite its affordability, the SP 750 does not compromise on quality or performance. It remains a well-crafted unit, boasting good overall performance and supported by a five-year manufacturer warranty. This combination of affordability, efficiency, and reliability continues to make the SP 750 an unrivaled choice in its category.
Cooler Master V SFX Platinum 1100 ($245)
Cooler Master, known for their innovation in the PSU market, has made a significant impact with the V SFX Platinum 1100 PSU. This unit is a remarkable feat in the SFX category, being ATX 3.0 compliant and offering outstanding overall performance in a compact form. Its ability to deliver a massive power output of 1100 Watts in SFX proportions sets it apart in the market. The V SFX Platinum 1100 not only boasts great performance but also comes with an 80Plus Platinum certification, ensuring high efficiency. Priced at $245, it represents a reasonable investment considering its comprehensive feature list and the power it delivers. This PSU is an ideal choice for users looking to build high-end, compact gaming setups, offering a powerful solution in a remarkably small size.