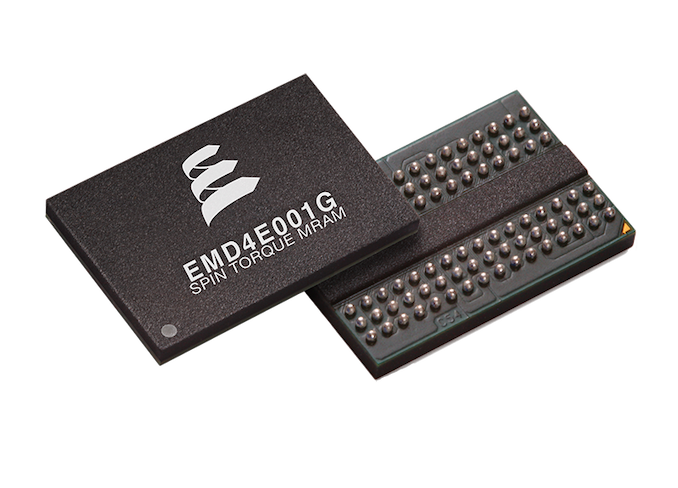 Cadence and Everspin on Monday announced that Cadence's DDR4 IP and verification IP now support Everspin's 1 Gb STT-MRAM. Cadence's support will make it easier for chip designers to support MRAM.
8-bit and 16-bit DDR4 memory controllers as well as verification IP from Cadence now support Everspin's 1 Gb STT-MRAM in a JEDEC-compliant BGA package. This enables SSD controller and flash array manufacturers to add support for MRAM to their devices. Being aimed at enterprise-class SSDs (eSSDs), Everspin's 1 Gb STT-MRAM offers lower latencies than traditional NAND flash memory, and the manufacturer envisions their MRAM being used to significantly lower the overall latency and increase the random performance of MRAM-equipped drives versus typical SSDs.
Everspin has done quite a lot for STT-MRAM promotion. In the last couple of weeks it announced support from Phison and Sage. Now STT-MRAM is supported by Cadence. When exactly we see the fruits of this work is something that remains to be seen.
Related Reading:
Source: Everspin