Sources close to Seagate roadmaps have leaked the potential of a 3TB SAS drive being released this year.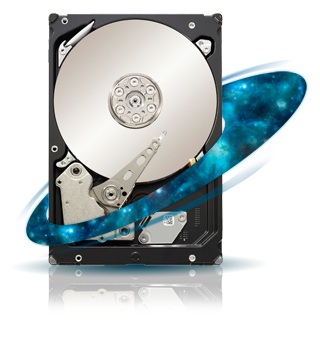 The quest for storage is almost a never ending saga. Dubbed the Constellation-ES, the replacement for the Seagate Barracuda-ES, the drive is expected to arrive later this year with a 7200 RPM rotation speed, and a 6Gbit/s SAS interface. A 1TB version of the 2.5" Barracuda-ES is also expected to arrive around the mid year point.
A 3TB drive would suggest an increase in maximum platter size, from the current 500GB limit. If you remember back that far, the increase in density was due to a change in bit alignment, from horizontal to vertical, to counter the superparamagnetic effect. Hitachi made an excellent and funny flash animation to describe the technology. The feeling is that the increase in platter size is an extension of that technology, rather than a new physical property being exploited.
Depending on how quickly these new hard drives hit the enterprise sector, we could see consumer 3TB hard drives by the end of the year as a positive estimate. However, 17GB/$ ($175 a unit) or a price comparable to current 2TB hard drives would be required for consumer market acceptance. Whether people require 3TB is another matter - video editors, professional photographers, or just for storing your movie and blu-ray collection are possibilities.