Package Contents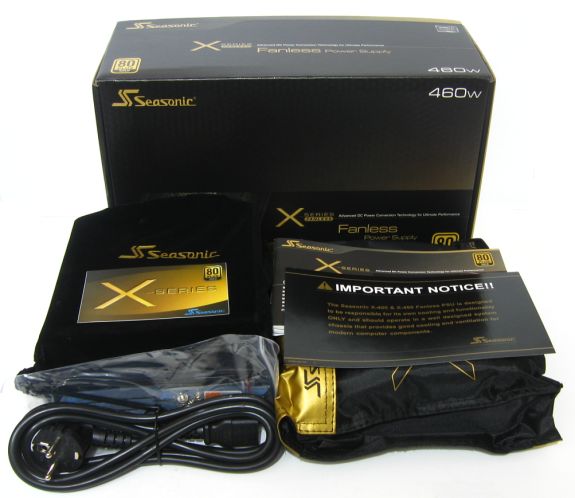 Seasonic offers a few extras in the package to sweeten the deal. Besides the standard power cable and four screws, you get some stickers, a big user manual, and all the modular cables come in a bag. The "important notice" you can see above states that the PSU "is designed to be responsible for its own cooling". No more, no less.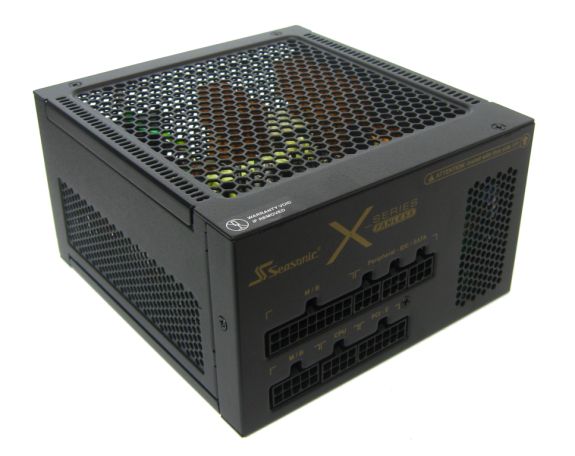 The X-460FL has a fully-modular connection panel and a description for every plug-type. The main 24-pin cable uses two of the plugs (the large 18-pin connector, and the 6-pin connector next to it).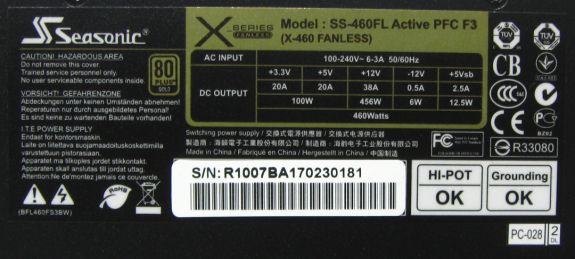 Rated at up to 456W, the +12V rail can deliver nearly the full power of the PSU. +3.3V and +5V are rated at a maximum capacity of 20A each, with a combined output of 100W. Like most modern high-efficiency power supplies, Seasonic has DC-to-DC converters inside.