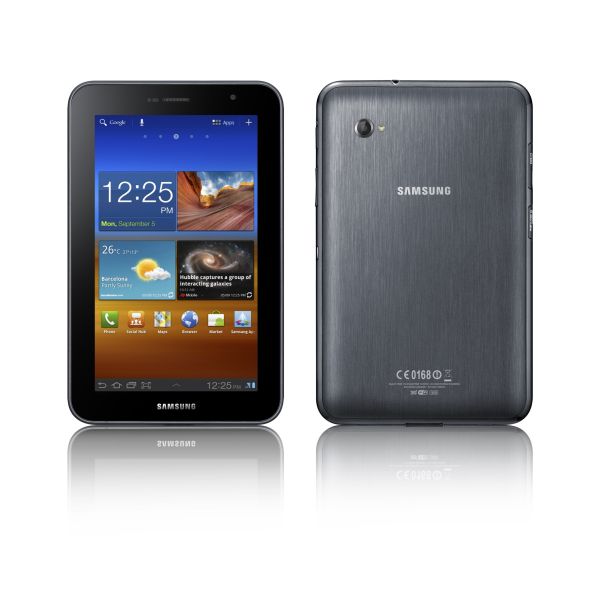 In August, at the TouchWiz UX event, we asked a Samsung representative when we would see Exynos in a tablet, he promised it would be within the year. They've kept their promise. Earlier today we confirmed with Samsung that the Galaxy Tab 7.0 Plus will come with an Exynos SoC, and clocked at 1.2 GHz it will carry the same oomph as found in the Samsung Galaxy S 2.
When we first met Honeycomb, in the Motorola Xoom, the only variations between models was exterior. Each sported a 10.1" screen at 1280x800 and was equipped with a NVIDIA Tegra 2 SoC. Not much has changed about that until now. Recently though, we've seen new SoC's receive their own Android 3.x ports, starting with the Archos G9 line and their TI OMAP 4 SoC's, then the Huawei Mediapad with its Qualcomm Snapdragon S3, and now Samsung's Exynos in the Galaxy Tab 7.0 Plus. All of these processors feature two cores, Scorpion in the S3 and A9 in the rest, and all but the NVIDIA are clocked the same. But will they perform differently when pitted against each other?

Anand spent some time mulling over this question in our Samsung Galaxy S 2 (International) review, and it breaks down to four key areas of difference: clock speed, MPE/NEON implementation, memory interface and GPU. Clock speed is straightforward, with no 1.2 GHz Tegra 2 parts on the market there will be an inherent 20% performance increase in these newer devices. When NVIDIA released Tegra 2, they aimed for a smaller die size by eliminating ARM's Media Processing Engine, something the other SoC's include, so in some tests Tegra 2 will be at a further disadvantage. Further, only the Tegra 2 uses a single channel memory interface, limiting memory bandwidth. Mobile graphics have grown in complexity rapidly, owing not just to interest in mobile gaming, but also, at times, to supplement the CPU in certain tasks such as web browsing and UI navigation.
The Tegra 2 impressed initially with smooth performance in complex tests and demos; and while it remains a potent GPU, the Mali-400 will be king of the Android GPU hill for some time. Qualcomm uses their somewhat aging Adreno 220, and with the G9 Turbo series now expected to run TI's OMAP 4430 (clocked at 1.2 GHz, in lieu of OMAP 4460) we expect the similarly aging PowerVR SGX 540 clocked at 304 MHz. Neither the Adreno nor the PowerVR GPUs stand a chance of toppling the Mali, but will provide good competition for the Tegra 2.
We've taken a look at each of these platforms in phones, and come away with the Exynos as the clear leader. So, we're excited to see how these platforms fare when exposed to Honeycomb, which should be a closer indicator to how they'll perform when Ice Cream Sandwich lands.