Syabas launched the second generation version of their BDA licensed unit, the Popcorn Hour C-300 today.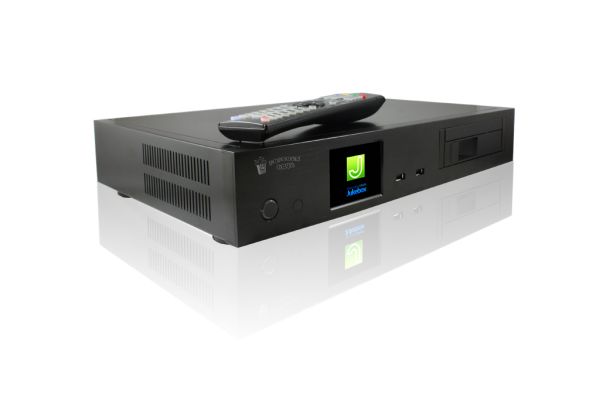 The previous version was based on Sigma's SMP 8643, and the C-300 is based on the SMP 8647. The SMP 8647 SoC (with a 800 MHz MIPS CPU at the core) is also a part of the A-300. Except for the USB 3.0 slave functionality, almost all the interesting aspects of the A-300 are carried over to the C-300.

The C-300's support for an optional built-in BD-ROM enables it to play commercial Blu-rays and DVDs, just like a Blu-ray player. BD-Live functionality is present, though Profile 5.0 Blu-rays are probably not going to play back with full navigation. Compared to the A-300, there are some extra features like support for an RF remote and extra USB ports.

We have had the A-300 review unit for a few weeks and the player is much more stable compared to the Netgear NeoTV 550. There are a few pending bugs in that unit, but none of them are showstoppers. We are waiting for at least one more firmware update before releasing the official review.

As per forum reports, the C-300 should get around 20 - 30 MBps over the GbE port. We observed similar speeds with the A-300 review unit. This is a good improvement over the WDTV Live Hub's 10 - 12 MBps which was the first media streamer with GbE functionality that we reviewed. Like the A-300, the C-300 is also fanless and also has an aluminium body, ensuring noiseless operation. The table below presents a comparison of the features of the C-300 and the A-300.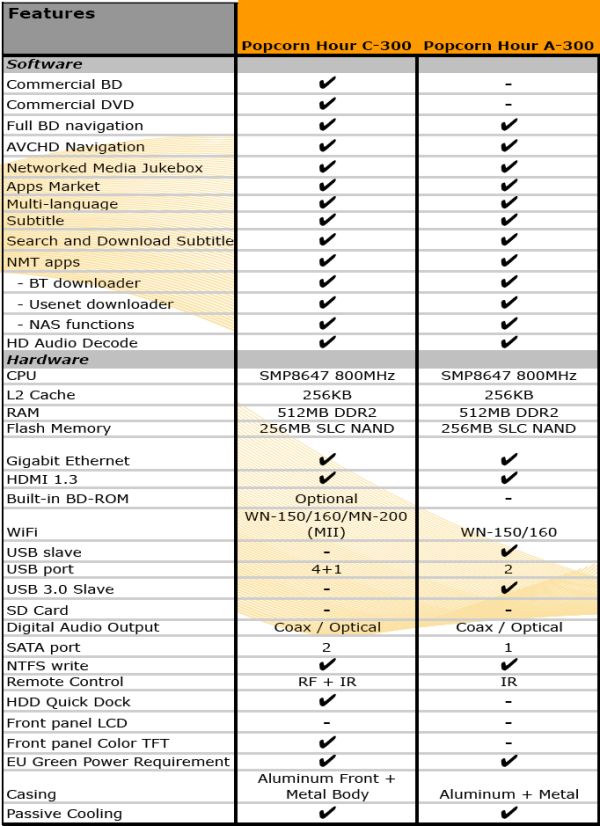 Like every other media streamer today, we also have an apps market for premium video services. Note that we still don't get HDMI 1.4 or 3D Blu-ray ISO because the SMP 8647 doesn't support it.

The C-300 is expected to ship before Christmas, and it should make an ideal gift for the geeky media streamer fan who also wants full Blu-ray support. Note that Cinavia will be applicable to this unit, as it is an AACS licensed system. However, whether it will be implemented or not is an unknown at this point of time. AACS mandates February 2012 as the cut-off date for all BD players to implement Cinavia. However, it might be only for players manufactured after that date, and it may not make it into previous systems through forced firmware upgrades. We will discuss this further in our official review.
Priced at $349, it costs more than the A-300 (at $219). However, this is the price one needs to pay for the full Blu-ray license. Unless you have an absolute need for playing back full commercial Blu-rays, I strongly suggest going with the A-300 (as there is no threat of Cinavia in that model -- perfect for those playing back backups with their media player).
Head on over to the source link for more information and videos of the UI in action.
Source: Networked Media Tank Forum