Package Contents, Power Rating, and Fan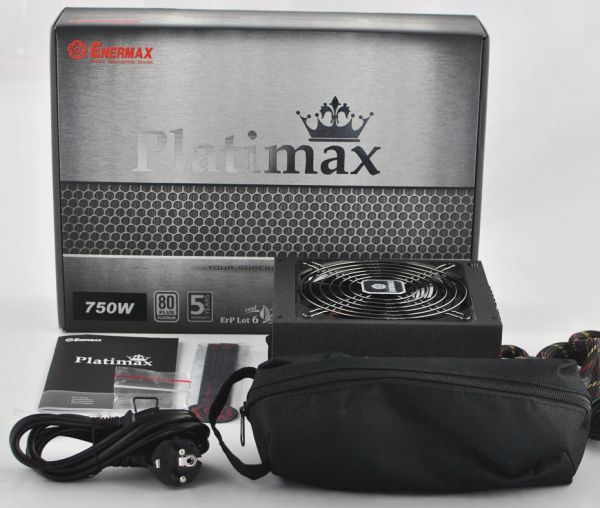 The contents in the package are very generous. Besides the so-called "CordGuard" that secures the power cord, users get some Enermax cable ties, an Enermax sticker, a user manual, and the modular cables in a separate bag. Features of the product include the 80 Plus Platinum certificate, a 5 year warranty, the improved resonant converter, and other technical refinements; we'll cover those in more detail later. There is also a "HeatGuard", which is nothing more than a temperature monitor that will continue to cool the PSU after you shut off the PC/PSU (if necessary).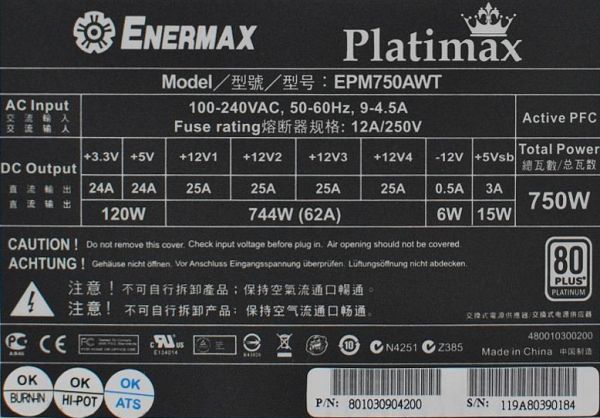 According to the label the PSU has four +12V outputs rated at 25A each, which together can provide almost the entire power output (744W). Both +3.3V and +5V are specified at 24A. Those outputs can provide up to 120W, which is slightly lower than the values from most power supplies in this performance class but typically more than sufficient for modern PCs. The +5VSB at 3A is also relatively strong.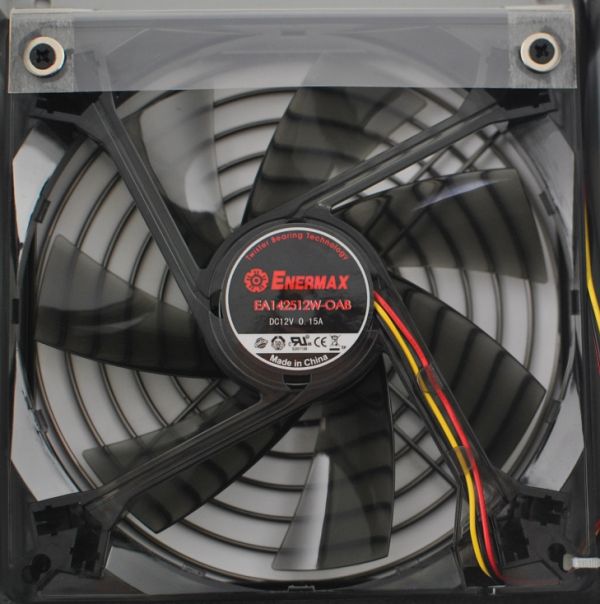 Enermax relies on its own high-quality Twister fan for cooling, with the model number EA142512W-OAB. This one has seven transparent fan blades and is based on Enermax's "Twister Bearing". The fan is rated at just 0.15A current, which is rather moderate. The fan runs at low speeds ranging from 300 to 1000RPM. Well, at least that applies to the fan in Platimax models below 1000W. Thanks to some patents, the fan has a 13.9cm diameter, but it's basically a 140mm fan.