Intel SFF gaming system
The de facto king of the gaming CPUs remains the Intel Core i5-3570K, a quad-core SKU with a base frequency of 3.4GHz that can turbo to 3.8GHz, and features an unlocked multiplier for easy overclocking. Though the K-series chip is easy to overclock and doesn't produce much additional heat (vs. stock) when modestly overclocked, you'll want to exercise caution overclocking in a mini-ITX box.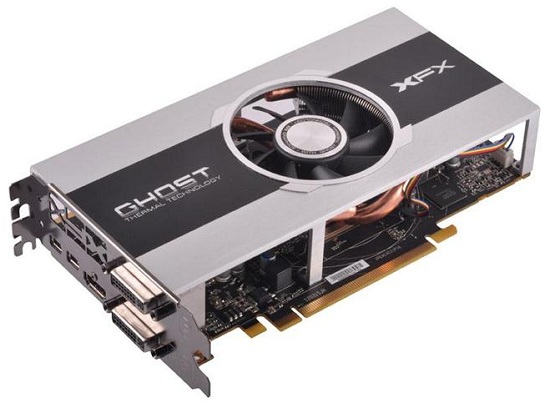 To facilitate conservative overclocks of the i5-3570K, ASRock's Z77E-ITX motherboard gets our recommendation for a relatively inexpensive Z77 ITX board that nevertheless performs well. It's also laid out in a manner that facilitates easier cable management than many other Z77 boards when placed in our recommended case, the BitFenix Prodigy. The Prodigy is an interesting case, from its appearance to its internal layout. AnandTech reviewed this unique case recently, and it earned our Editor's Choice. Bluntly, ITX systems are not always a joy to assemble because of the cramped spaces entailed, but I've enjoyed every Prodigy system I've put together.
The AMD Radeon HD 7850 1GB yields arguably the best performance for a GPU under $200. Priced roughly the same as the NVIDIA GTX 650 Ti (both can be found around $150 on sale and/or after rebate), the 7850 outperforms the 650 Ti in nearly every metric. You can read more about what to expect from a Radeon HD 7850 1GB card in Ryan's review. Note that in order to accommodate this GPU, you will need to remove the modular drive cage from the Prodigy.
Rounding out the build, we're recommending an 8GB kit of DDR3-1600Mhz (the extremely overclockable Samsung 8GB kit with modest official specs), a standard 1TB hard drive, and like the small form factor file server, a small, modular power supply—the Silverstone ST50F-P.
Though this small form factor gaming rig will produce spectacular frame rates in most games, it does so at a price. If you primarily play less demanding games, or play at resolutions lower than 1080p, you can save a lot of money by going with the AMD APU small form factor gaming build we'll detail next.
AMD SFF gaming system
I recently posted an AMD Trinity APU buyer's guide, in which I highlighted the A10-5800K's gaming abilities. Briefly, Crysis: Warhead, Metro 2033, DiRT 3, Total War: Shogun 2, Portal 2, Battlefield 3, Starcraft 2, Elder Scrolls V: Skyrim, Civilization V, World of Warcraft, Left 4 Dead, Diablo 3, Aliens vs. Predator, and Minecraft are all very playable (at least 50-60fps) at 720p resolution and moderate details. Gaming at higher resolutions like 1680x1050 changes consideration of the A10-5800K as a "good enough" gaming processor. Metro 2033 and Aliens vs. Predator in particular start to struggle, and maintaining average frame rates higher than 40fps requires lowering quality settings in most of the remaining titles listed above. You can read more about the top of the line AMD APU's gaming performance in Anand's review.
Unfortunately there are very few Socket FM2 motherboards available in American retail channels that use the ITX form factor. Of the two I've tried, I prefer the MSI FM2-A75IA-E53 because its SATA ports, USB 3.0 front panel header, and 24 pin power connector are all adjacent to each other, which makes stringing cables throughout a small ITX case that much easier.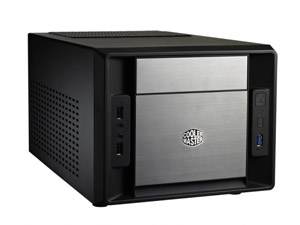 Housing the A10 APU and its MSI FM2 motherboard is the Cooler Master Elite 120. Dustin reviewed this case and I agree with his main conclusions: its thermals are somewhat limited and it's better suited to more modest systems. As we've outlined below, there's no discrete GPU in this build, so that concern is simply irrelevant. If you decide to run Hybrid Crossfire aka Dual Graphics at some point in the future, the GPUs recommended for pairing with the A10-5800K are physically small and have relatively low TDPs, so the Elite 120's limited thermals should remain a non-issue. Best of all, this is a lot of case for not much money given its $50 MSRP.
AMD APUs benefit from faster DDR3, so we're recommending a kit of DDR3-1866MHz here. Take care to not buy a kit that has unnecessarily heatspreaders, as space is at a premium in this ITX build. As stated earlier, hard drive prices are highly variable right now, so keep your eyes on prices. We're recommending a standard 1TB 7200 RPM drive here, which should accommodate even larger gaming libraries. Finally, powering everything we have a standard budget PSU, Antec's Neo Eco 400C. If the Neo Eco 400C isn't priced well in your area of the world, you can always consider the Corsair Builder Series 430W, Antec Earthwatts 380W, or even the Seasonic 300W.
We have a few concluding remarks on the final page.