The DigitalStorm Virtue we tested was running its Intel Core i7-4770K at 4.4GHz; with the CyberPowerPC Gamer Xtreme 5200, we get to see what happens when you knock it back to a more common 4.2GHz. Meanwhile, we're also testing the AMD Radeon HD 7990 in the Gamer Xtreme 5200 with AMD's most recent Catalyst 13.8 beta drivers that introduce proper frame pacing in DX10 and DX11 titles in CrossFire, but only on a single display. Since our framerate testing would render surround results essentially moot, we're skipping those. Inexplicably, those drivers also crashed repeatedly under 3DMark11, but otherwise worked perfectly fine, so 3DMark11 results unfortunately also had to be omitted.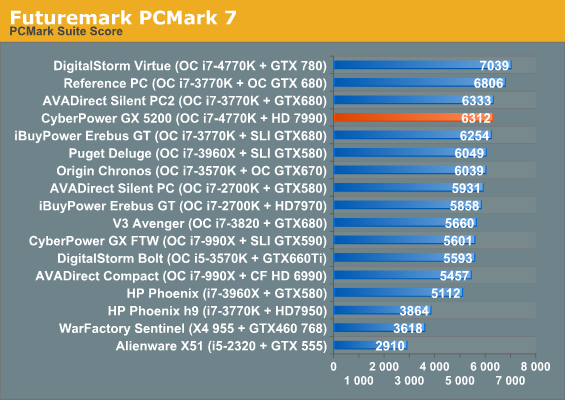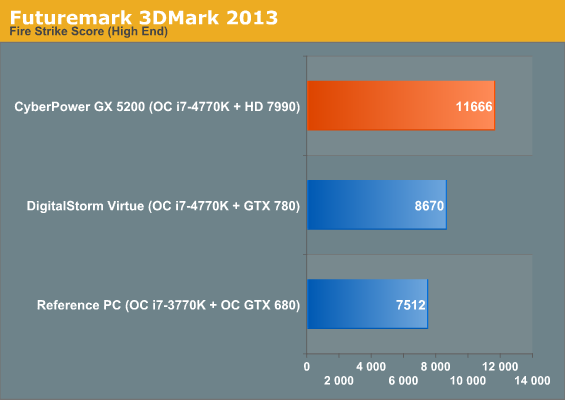 Futuremark's 3DMark (2013) certainly reveals the performance potential of the Radeon HD 7990, but jump up to PCMark 7 and you can see we're a little bit hamstrung, probably by the 64GB SSD and slightly lower overclock. Performance is still excellent, but in this price class we're missing some balance.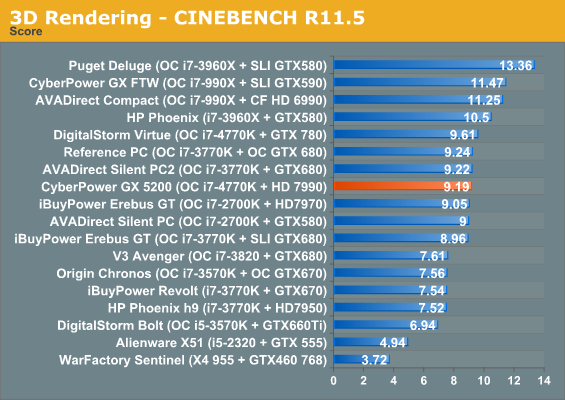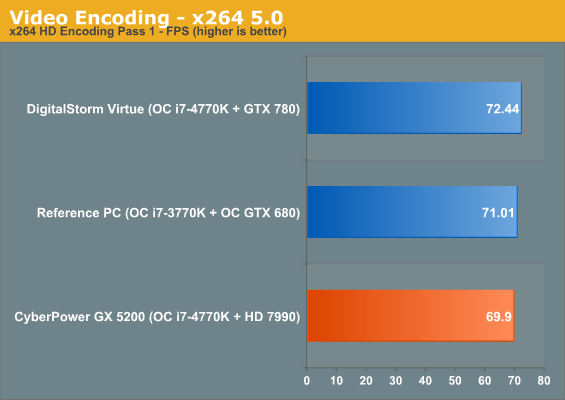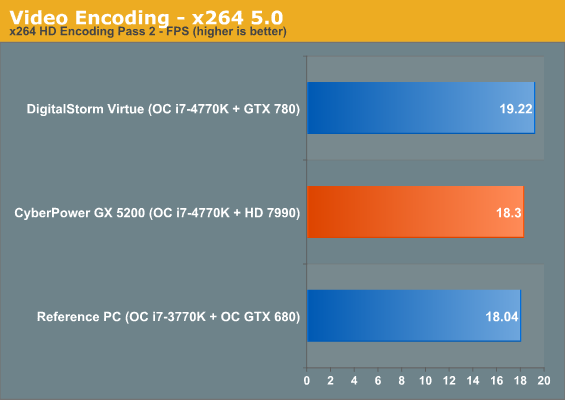 Cinebench and x264 testing are kinder to Haswell. The problem is that a 4.2GHz i7-4770K is roughly on par with a 4.6GHz i7-3770K, to say nothing of the overclocked i7-2700Ks listed that also totally hold their own. Arguably that's the really damning conclusion; Sandy Bridge users still really have no reason whatsoever to care about Haswell.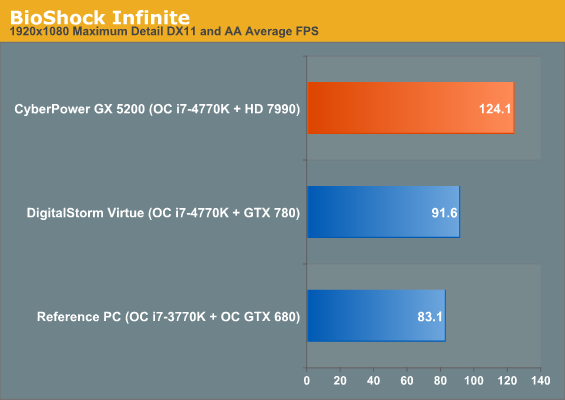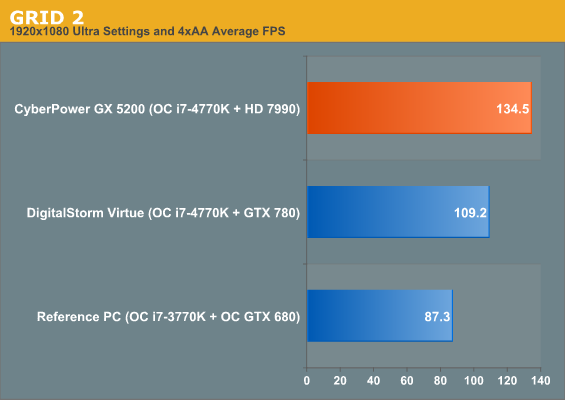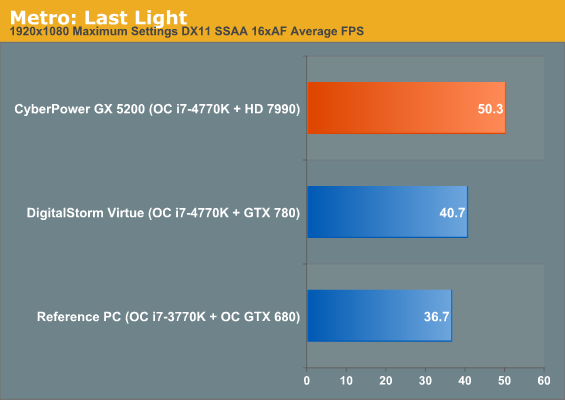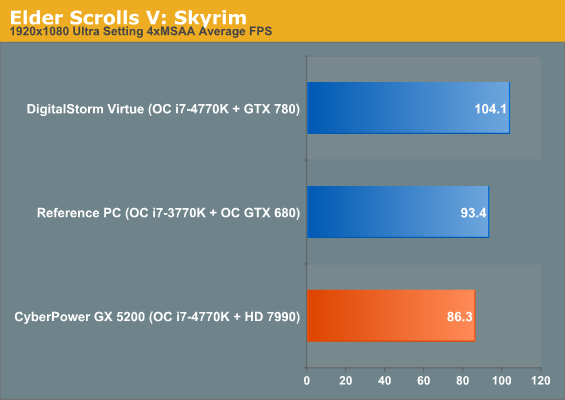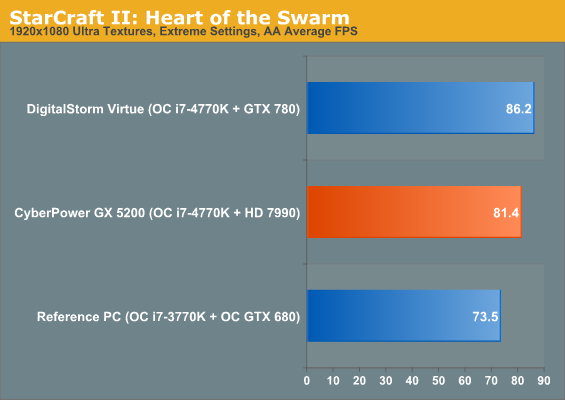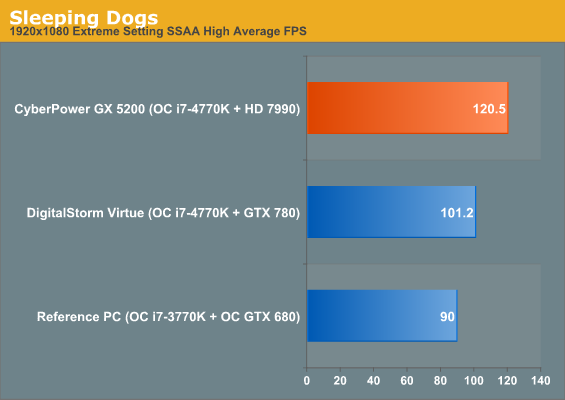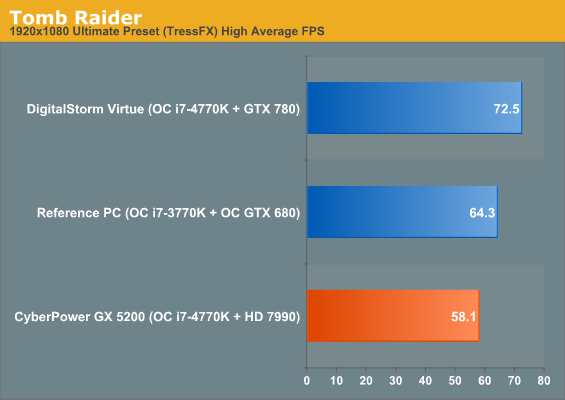 Gaming results reveal both the potential and the shortfalls of the AMD Radeon HD 7990. When performance is good, it's really good, but when it's not, it's essentially playing catch-up with an overclocked GeForce GTX 680. Multi-GPU solutions exact a bigger toll on CPU performance than just running a single graphics card, and while games like StarCraft II and Skyrim are still totally playable on the 7990, I'd still be more inclined to just go with a GTX 780 and call it a day. There are just too many caveats to the 7990's performance.