Display Quality
The panel employed in the Alienware 17 is by no means bad; it's actually pretty solid for a TN panel, and 1080p is really the target gaming resolution right now even as higher resolution panels are creeping up the vine in ultrabooks. The time when 1080p will be inadequate for a desktop replacement notebook is on the horizon, but we're not there yet.
But while I appreciate that Alienware offers a 120Hz 3D Vision enabled version of the 17, I'm still going to take them to task for not offering a high quality IPS panel on this notebook. When the 14 and 18 both have IPS options, why are we still stuck on TN for the likely most popular model in their lineup?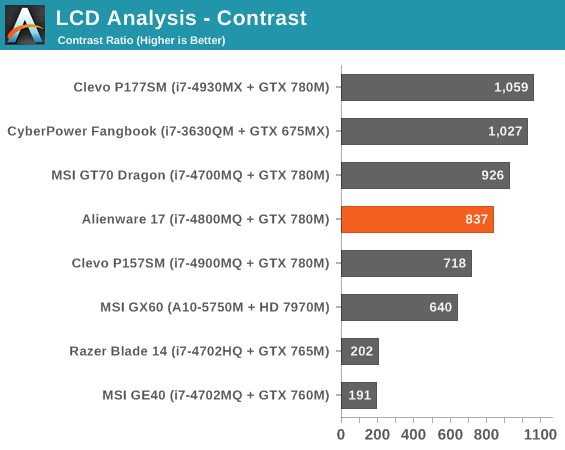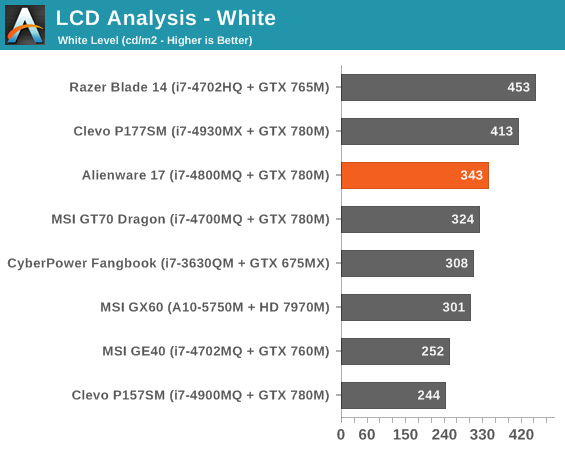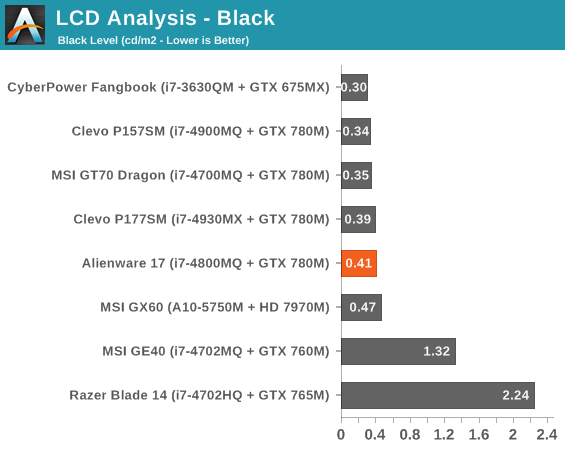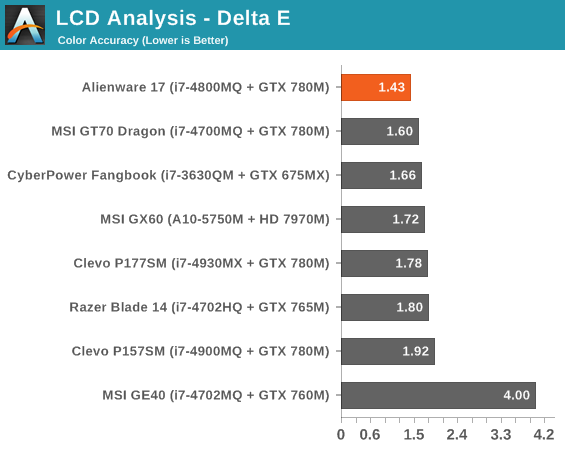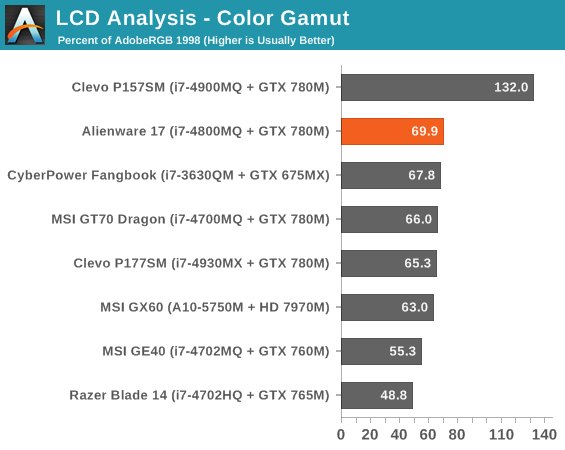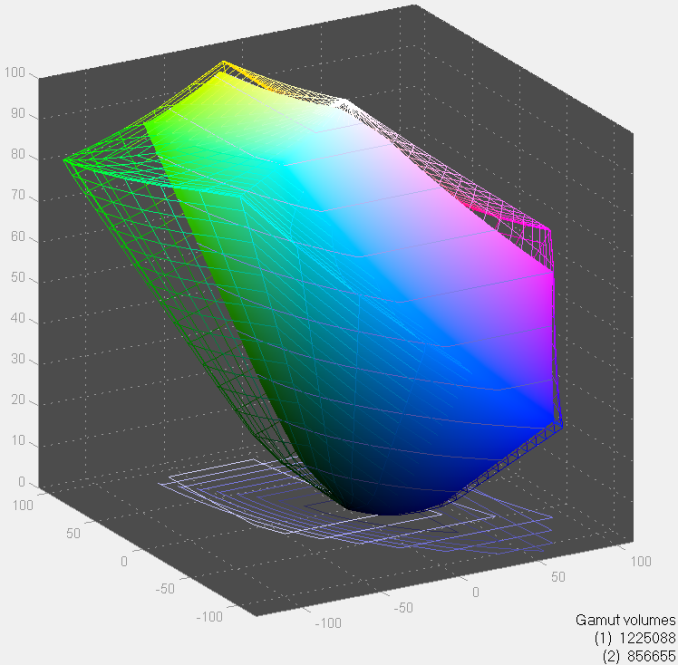 It's hard to complain too much, though. This is a TN panel, but it's a pretty good one, and the switch to a matte finish is tremendously appreciated. Alienware opts to tune the panel a little more for brightness, but it's still lovely and I have a hard time imagining any end users are going to be especially disappointed beyond the initial irritation that they couldn't request an IPS display.
Battery Life
This class of notebook just doesn't exist to run off the mains. We're talking about a nine pound notebook here; NVIDIA's Optimus does a fine job of curbing power consumption, but you're not going to actually game off of the battery, not when the GTX 780M is pulling 100W on its own.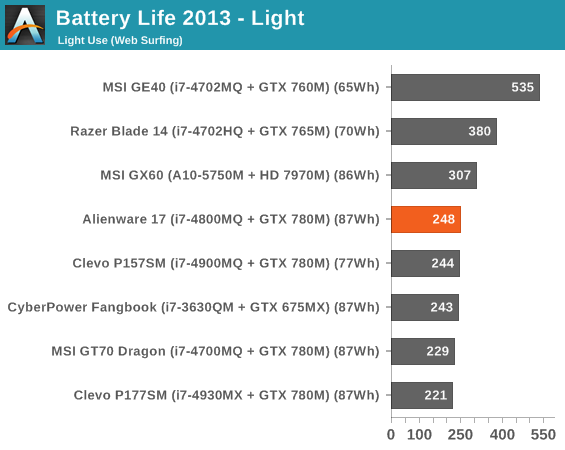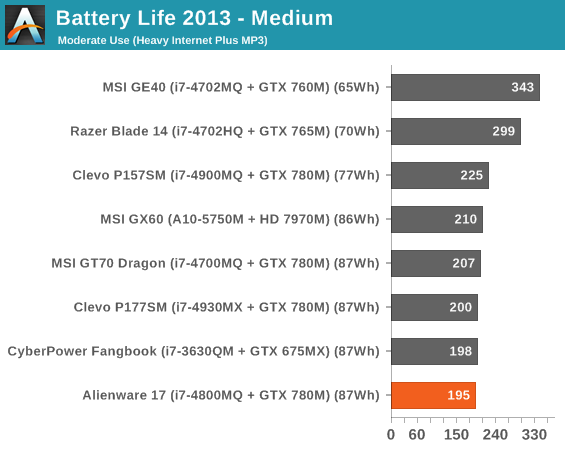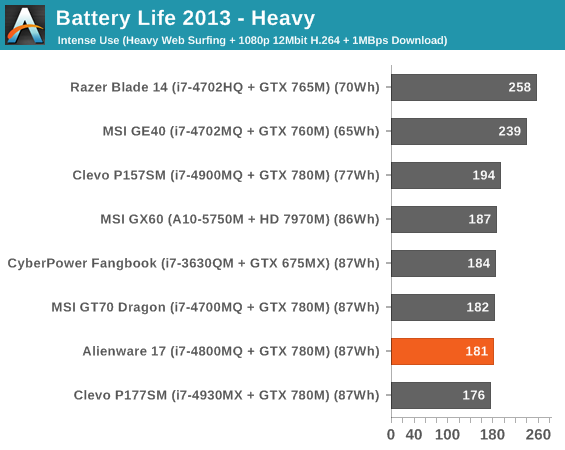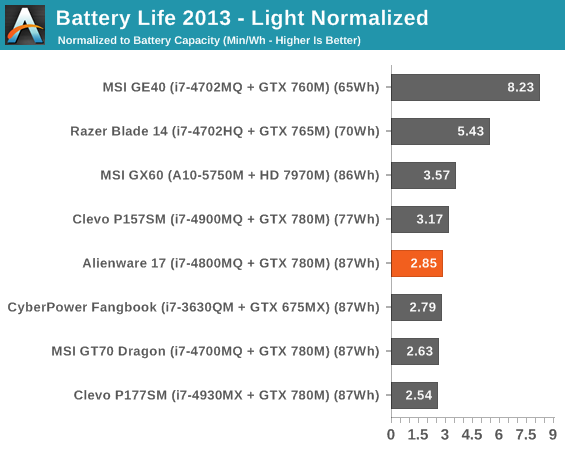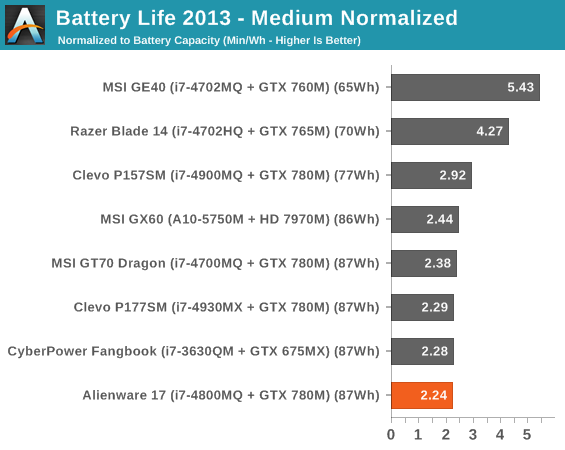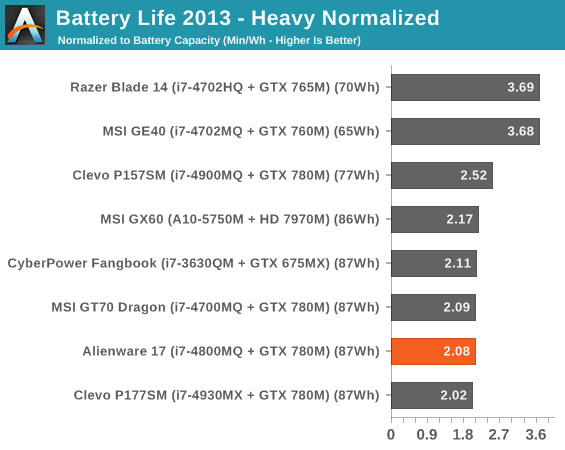 I never thought I'd see the day when Clevo notebooks would be posting better efficiency than Alienware, but there you have it. Battery life isn't awful and isn't as relevant for this class of notebooks, but the Alienware 17 does seem to be nipping at the heels of the competition rather than being out in front.