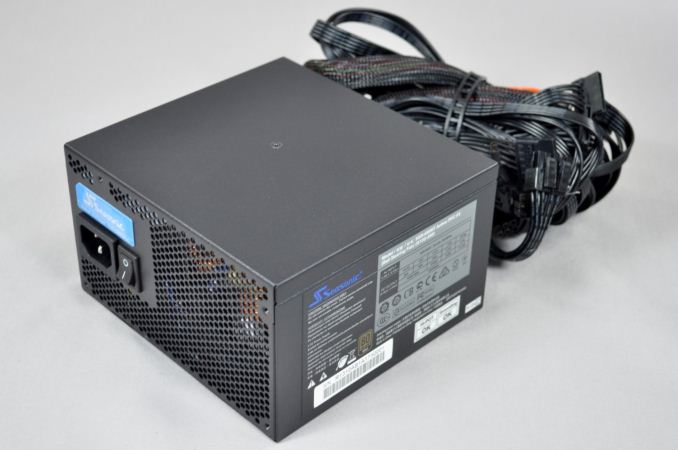 Introduction
It has been 16 months since our last power supply review, but the long wait is finally over. We have a new PSU and cases editor, and this is the first of many new PSU reviews to come. The first PSU to hit our new testing lab is the S12G 650W from Seasonic. Seasonic is a company that hardly requires any introduction; they are one of the oldest and most reputable computer PSU designers, manufacturers and retailers. Today, their products are held in very high regard by experts and enthusiasts. The company has their own retail range but they also serve as an ODM for many other well-known brands.
The target groups of the S12G series are advanced users, enthusiasts, and generally those who are not afraid to pay a bit more for advanced performance. It has impressive specifications and features, including an 80 Plus Gold efficiency certification and a "Smart and Silent Fan Control", as well as a five-year manufacturer's warranty. Despite that, it does not really break the bank, as the 650W version that we will be testing today retails for $89.99 plus shipping, a price that appears quite reasonable for such a product.
A year or two ago, you would have had a hard time trying to find a high quality 80 Plus Gold certified unit for that kind of price; however, today Seasonic's retail range has tight competition from several other manufacturers, such as Antec, EVGA, Rosewill, and others. As the Seasonic S12G is not a modular unit and doesn't really include any special features, the company clearly relies on quality and performance above all else; middling quality and average performance cannot be tolerated when several other manufacturers are breathing down your neck. Let us see if the 650W version of the S12G can live up to Seasonic's reputation.
Packaging and Bundle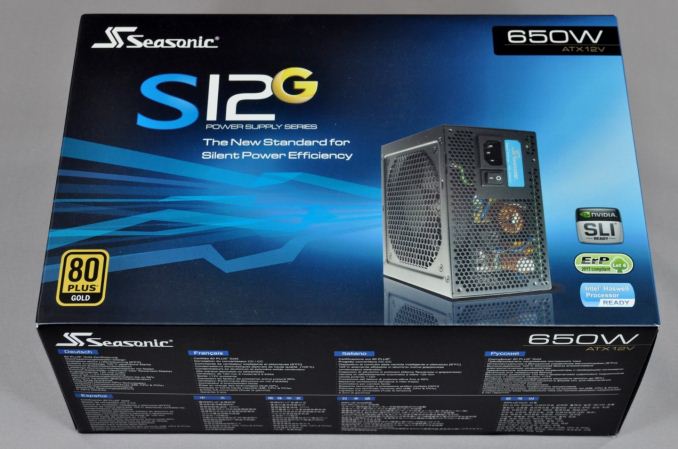 Seasonic supplies the S12G PSU inside a fairly well designed cardboard box, with a black/blue color theme. The front of the box is tidy, with just a few badges with the certifications of the unit on display. The sides and rear of the box however are littered with information about the unit, in several languages.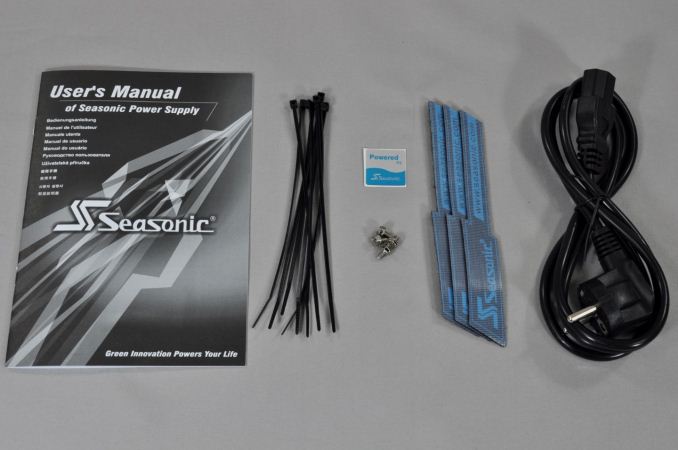 Companies rarely supply anything noteworthy alongside their PSUs, especially the non-modular models, but the Seasonic S12G appears to be an exception. Besides the usual power cord, manual, and screws, Seasonic also includes a few cable ties, three blue/black velco cable straps, and a case badge with the company's logo.