camera
The Pixel 3 is Google's third generation in-house design, meant to showcase the company's own view of what an Android device should be, whilst fully embracing Google's first-party software applications and services. The one thing Google's Pixel phones have become synonymous with is the camera experience. The Pixel 3 continues this focal point of the line-up, and promises to be "the best smartphone camera", period. We'll dive into the phone and verify Google claims, including an extensive camera comparison between all of this year's major camera shooters.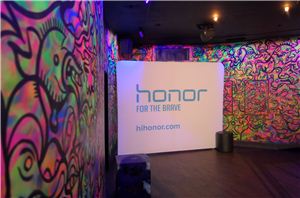 We're in the depths of the East End of London for the next Honor smartphone launch. With Honor recently releasing the Honor 9 Lite in China and India, a...
26
by Ian Cutress on 2/6/2018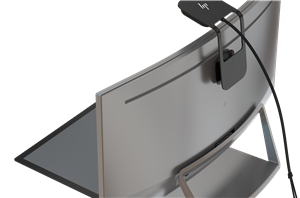 LAS VEGAS, NV — At CES, HP is announcing the first monitor-mounted 3D/2D camera. The down-facing 'zero-footprint' camera attaches to the display to capture and digitize 3D objects, 2D...
4
by Joe Shields on 1/8/2018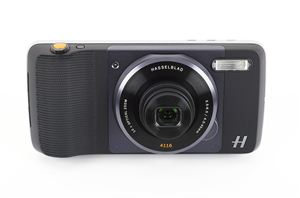 The Hasselblad True Zoom Mod for Motorola's Moto Z family delivers a true 10x optical zoom, brighter flash, and AF assist light that extend the capabilities of the typical...
26
by Matt Humrick on 9/10/2016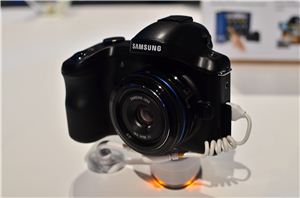 When Samsung launched the Galaxy Camera, I remember Brian telling me that it might not be the best point and shoot, but it's absolutely the directions cameras need to...
31
by Anand Lal Shimpi on 6/20/2013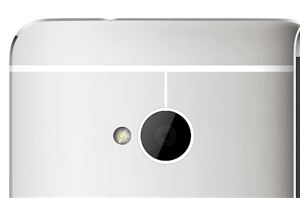 Recently I was asked to give a presentation about smartphone imaging and optics at a small industry event, and given my background I was more than willing to comply...
61
by Brian Klug on 2/22/2013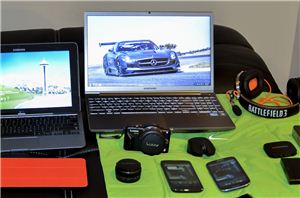 After seeing Brian's post on the gear he brought to CES, I decided to write my own. Forewarning: his kit is far more intense than mine. After two years...
5
by Vivek Gowri on 1/7/2013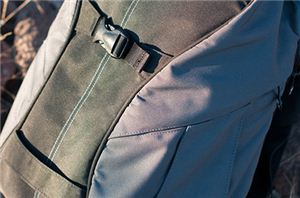 A reader queried me on Twitter about what I brought to CES this year, specifically what bag I use to cart tons of mobile devices, cameras, and a notebook...
17
by Brian Klug on 1/6/2013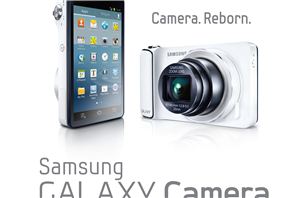 Earlier today at IFA 2012, Samsung officially announced what will be their first point and shoot form factor camera running Android 4.1. The device is named the Samsung Galaxy...
22
by Brian Klug on 8/30/2012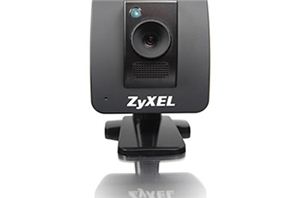 ZyXEL announced the retail availability of the two latest members in its IP camera lineup today. With 'cloud' being all the craze it is right now, the units carry...
4
by Ganesh T S on 3/6/2012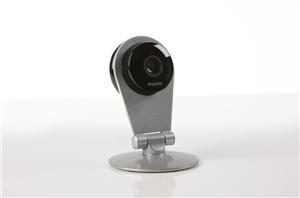 Dropcam's innovative cloud based home monitoring system was reviewed by us back in August 2010 and we came away satisfied with the innovative take of a young startup on...
8
by Ganesh T S on 1/9/2012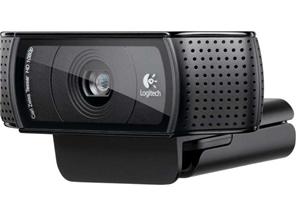 CES is supposed to begin next week, but the press releases have already started coming out. Logitech is one of the companies we follow closely here at AnandTech. This...
21
by Ganesh T S on 1/5/2012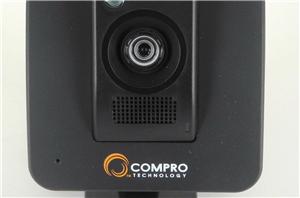 Surveillance cameras are increasingly moving away from the analog to the digital domain. Advances in image and video processing silicon, emergence of efficient video compression standards and abundance of...
16
by Ganesh T S on 7/28/2011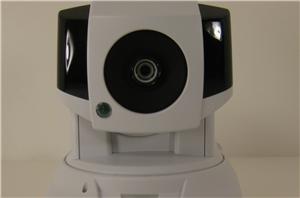 There are currently many choices in IP cameras for those looking to monitor their homes and business locations. Today we are looking at an IP PTZ (Pan-Tilt-Zoom) camera offering...
37
by Cameron Butterfield on 10/12/2010

The last couple of years have seen the introduction of many security cameras aimed at the consumer market. However, mass adoption remains elusive due to complications in getting the...
24
by Ganesh T S on 8/11/2010