Deep Learning
Following a number of rumors and leaks, NVIDIA this evening announced that it is buying Arm Limited for $40 billion. The cash and stock deal will see NVIDIA buy the semiconductor and IP design firm from SoftBank and its associated SoftBank Vision Fund, with NVIDIA taking an eye towards expanding Arm's IP licensing business while also using Arm's technology to further pierce into the datacenter market. The deal is just being formally announced today and will likely not close for some time, as it is expected to be required to clear multiple regulatory hurdles in the UK, US, China, and other governments across the globe.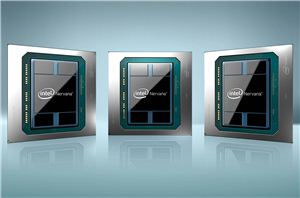 This week at the Wall Street Journal's D.Live 2017, Intel unveiled their Nervana Neural Network Processor (NNP), formerly known as Lake Crest, and announced plans to ship first silicon...
25
by Nate Oh on 10/18/2017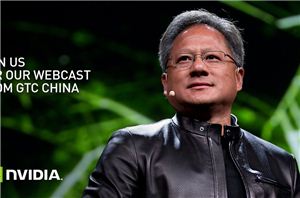 Earlier today at a keynote presentation for their GPU Technology Conference (GTC) China 2017, NVIDIA's CEO Jen-Hsun Huang disclosed a few updated details of the upcoming Xavier ARM SoC...
11
by Nate Oh on 9/26/2017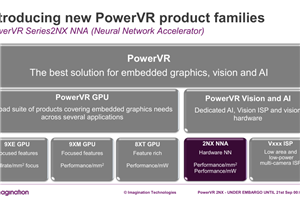 In conjunction with today's PowerVR Series 9XE and Series 9XM announcement, Imagination is revealing a new series of PowerVR-branded hardware IP blocks: the Series 2NX neural network accelerator (NNA)...
19
by Nate Oh on 9/21/2017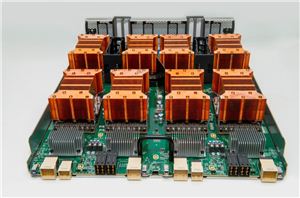 This Wednesday, NVIDIA has announced that they have shipped their first commercial Volta-based DGX-1 system to the MGH & BWH Center for Clinical Data Science (CCDS), a Massachusetts-based research...
49
by Nate Oh on 9/7/2017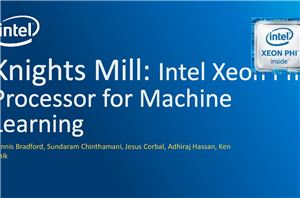 Another talk from Hot Chips, this time on Intel's Knights Mill (KNM). The Intel Knights family stems from their Xeon Phi product line, although KNM is a bit different...
22
by Ian Cutress on 8/21/2017