Haswell-E
Nine months. This is how long it has taken the retail price of Intel's Core i7-6700K processor to drop to the level recommended by Intel. Despite slow sales of PCs in general, it would seem that demand for Intel's latest Skylake processors has so far been rather strong, or the chipmaker could not meet demand for many SKUs months after they were introduced. Right now, virtually all major stores in the U.S. sell Intel's latest unlocked chips at their MSRPs. Meanwhile, Intel's Core i7-5820K chip, which used to be cheaper than the Core i7-6700K for months, recently got more expensive. Intel Core i7-6700K Finally Hits $350 Intel officially announced its most advanced quad-core desktop processor for mainstream enthusiasts, the Core i7-6700K (four cores with Hyper-Threading, 4.0...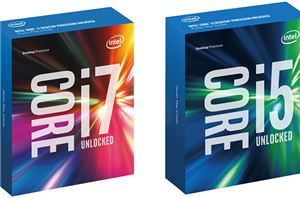 When Intel first introduced its high-end Skylake-S CPUs with unlocked multiplier about half a year ago, it was not easy to get them and for a long time the...
49
by Anton Shilov on 3/29/2016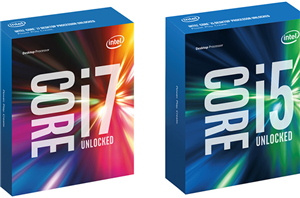 Due to unprecedented demand, Intel's latest Skylake processors with unlocked multiplier were significantly overpriced late last year. However, it would seem that more units are coming into retail as...
54
by Anton Shilov on 2/16/2016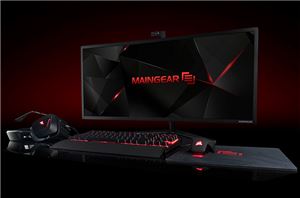 The concept of the all-in-one desktop personal computer was created to save space and simplify design of PCs. While there have been a number of traditional AIO desktops available...
14
by Anton Shilov on 1/5/2016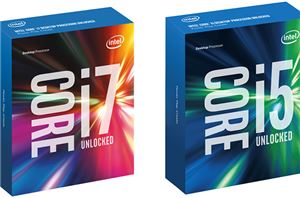 Demand for Intel's Skylake CPUs has been very high since the introduction of the company's latest processors in August. Even though the manufacturer has ramped up the supply of...
104
by Anton Shilov on 12/30/2015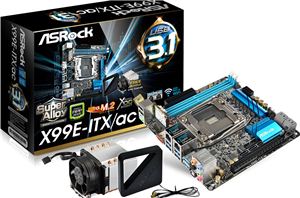 When things get smaller, compromises have to be made. We've seen this recently in our Core-M deep dive where building a cheaper chassis yields few benefits. In the PC...
56
by Ian Cutress on 6/24/2015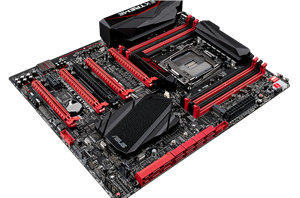 For a number of generations, each motherboard company has had its halo product that pushes boundaries and wallets. For ASUS, the Rampage IV Extreme, based on X79, was a...
41
by Ian Cutress on 6/22/2015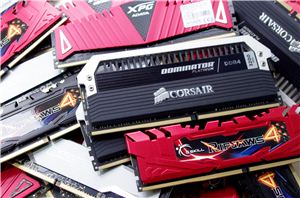 For any user interested in performance, memory speed is an important part of the equation when it comes to building your next system. This can apply to any user...
120
by Ian Cutress on 2/5/2015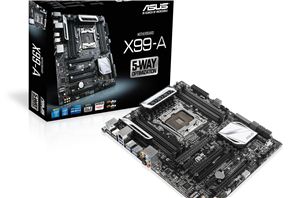 X99 and Haswell-E, due to the price, the performance and the feature set, ends up being very expensive compared to the mainstream. It is an odd state of affairs...
37
by Ian Cutress on 12/22/2014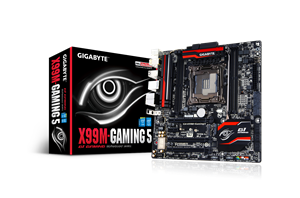 One noted trend in computing is the desire for more compute in a smaller space. Imagine mixing High Performance Computing with Small Form Factors, if such a thing could...
31
by Ian Cutress on 11/19/2014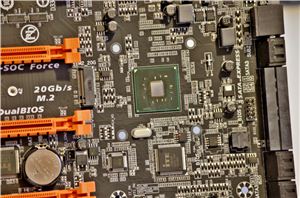 The launch of Haswell-E ushered in a triumvirate of new technology – a new CPU line, a new motherboard chipset and DDR4 memory. Today we focus on the new...
62
by Ian Cutress on 9/25/2014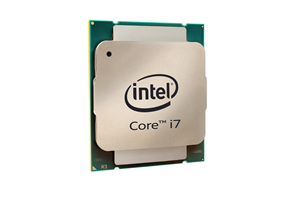 Today marks the release of Intel's latest update to its Extreme processor line with a trio of Haswell-E models including Intel's first consumer socketed 8-core product. This is the...
204
by Ian Cutress on 8/29/2014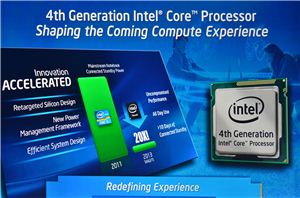 One of the main features Intel was promoting at the launch of Haswell was TSX – Transactional Synchronization eXtensions. In our analysis, Johan explains that TSX enables the CPU...
63
by Ian Cutress on 8/12/2014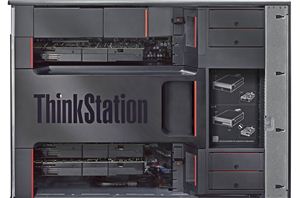 As much as I would like to be at SIGGRAPH, one of the reasons to visit would be to see Lenovo's latest launch of their Haswell-E Desktop Workstation series...
18
by Ian Cutress on 8/12/2014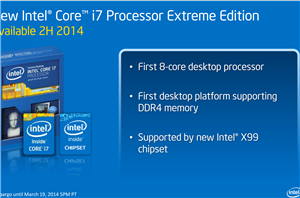 The second of Intel's enthusiast-based announcements after the unlocked Iris Pro coming to Broadwell is one regarding Intel's new high performance platform. Currently we sit with socket LGA 2011...
45
by Ian Cutress on 3/19/2014