i9-11900K
Getting the most out of Intel's Core i9-11900K primarily relies on two main factors: premium cooling for the chip itself, and a solid motherboard acting as the foundation. And while motherboard manufacturers such as EVGA can't do anything about the former, they have quite a bit of experience with the latter. Today we're taking a look at EVGA's Z590 Dark motherboard, which is putting EVGA's experience to the test as one of a small handful of LGA1200 motherboards geared for extreme overclocking. A niche market within a niche market, few people really have the need (or the means) to overclock a processor within an inch of its life. But for those that do, EVGA has developed a well-earned reputation with its Dark series boards for...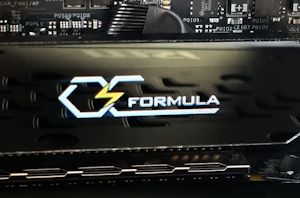 Whether overclocking the CPU is your cup of morning tea/coffee/something stronger or not, there are specific motherboards built by professional overclockers and engineers designed to squeeze out as much...
24
by Gavin Bonshor on 9/10/2021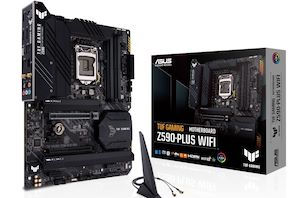 Despite the Z590 chipset being the premium option for Intel 11th Gen Rocket Lake processors, and the boards starting around $200, not every model is there to decimate the...
23
by Gavin Bonshor on 8/10/2021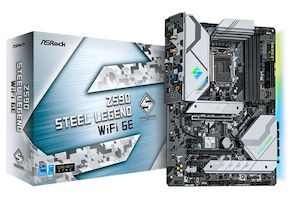 Over the past six months we've looked at a varied selection of Z590 motherboards. While most of these have been in the mid-range to premium category, today we are...
16
by Gavin Bonshor on 8/6/2021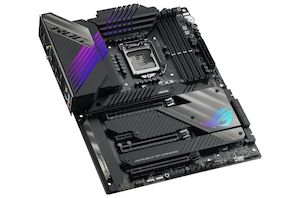 On our test bench today is one of ASUS ROG's enthusiast models designed for Intel's Rocket Lake processors. The ASUS ROG Maximus XIII Hero brings plenty of premium controllers...
28
by Gavin Bonshor on 7/9/2021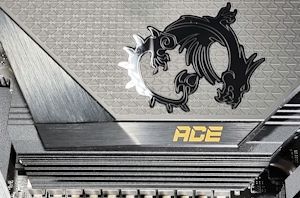 Prior to the release of Intel's 11th Generation Rocket Lake processors, motherboard vendors unveiled their ranges of Z590 motherboards ready for the realm of PCIe 4.0. We saw a...
12
by Gavin Bonshor on 5/26/2021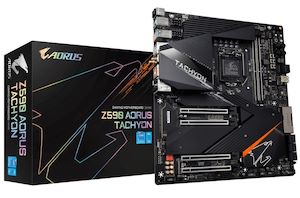 One of the most unique models on the Z590 chipset is the GIGABYTE Z590 Aorus Tachyon. While it functions as a 'relatively' normal day-to-day motherboard, the main focus is...
15
by Gavin Bonshor on 5/10/2021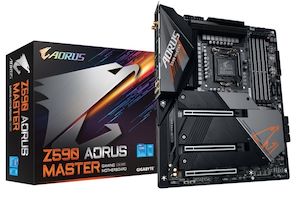 The latest flagship desktop processor from Intel, the Core i9-11900K, has been out for over a month, and we've been busy putting numerous Z590 motherboards on tests to see...
39
by Gavin Bonshor on 4/28/2021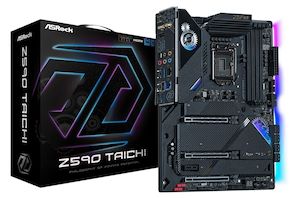 Intel has now launched its latest 11th Generation Core processors for desktop. The highest performing of these is the Core i9-11900K, with 8 cores and 16 threads, and it...
50
by Gavin Bonshor on 4/1/2021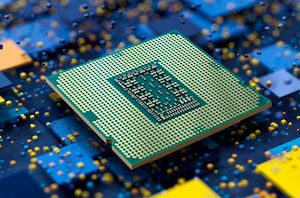 A couple of days after Intel officially announced its 11th Generation Core Rocket Lake, the press received an email about a new feature coming to the platform that wasn't...
123
by Dr. Ian Cutress on 3/19/2021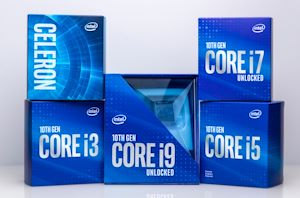 Spending five generations on the same base microarchitecture is a long time. Progress and excitement can be sustained through optimizing a process node, adding cores, and extracting every drop...
33
by Dr. Ian Cutress on 1/11/2021