LGA1200
Getting the most out of Intel's Core i9-11900K primarily relies on two main factors: premium cooling for the chip itself, and a solid motherboard acting as the foundation. And while motherboard manufacturers such as EVGA can't do anything about the former, they have quite a bit of experience with the latter. Today we're taking a look at EVGA's Z590 Dark motherboard, which is putting EVGA's experience to the test as one of a small handful of LGA1200 motherboards geared for extreme overclocking. A niche market within a niche market, few people really have the need (or the means) to overclock a processor within an inch of its life. But for those that do, EVGA has developed a well-earned reputation with its Dark series boards for...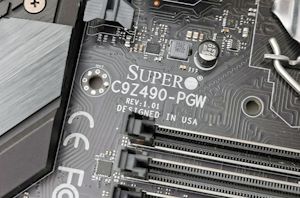 More widely known for its server-grade models, Supermicro always launches a small number of consumer motherboards, sometimes with some extra flair and hardware we don't see from the regular...
27
by Gavin Bonshor on 12/21/2020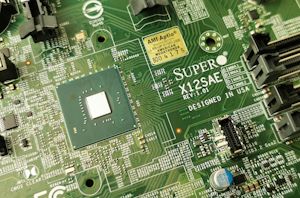 We have seen numerous Intel Z490 motherboards over the months since Intel's platform for Comet Lake was announced back in April. While the Z490 is designed for regular consumers...
57
by Gavin Bonshor on 12/11/2020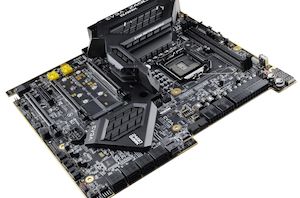 One of the biggest names on the extreme overclocking scene is Vince 'K|NGP|N' Lucido, who is highly regarded as one of the best sub-zero overclockers. He is a longtime...
59
by Gavin Bonshor on 9/8/2020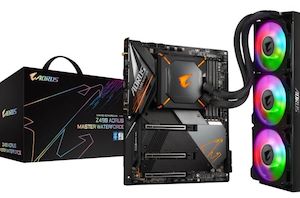 Up until now, GIGABYTE has reserved the monoblock clad WaterForce series for its flagship Aorus Xtreme models. In an interesting move to further enhance the performance of the Intel...
13
by Gavin Bonshor on 8/3/2020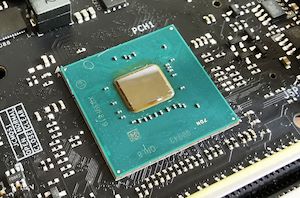 In preparation for the launch of Intel's Z490 chipset and Intel's 10th generation Comet Lake desktop processors, Z490 motherboards are now available to pre-order from various retailers. For entry-level...
32
by Gavin Bonshor on 5/6/2020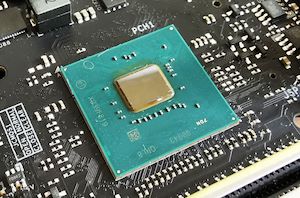 Off the back of the announcement of a substantial amount of Z490 motherboards designed for Intel's 10th generation desktop processors, ASRock Rack has announced a server-focused model. The ASRock...
10
by Gavin Bonshor on 5/5/2020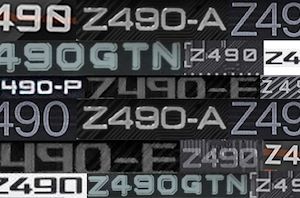 After another long wait for a new Intel platform, Comet Lake and the 400 series finally descends. Here we get a new socket, support for up to 10-cores with...
52
by Gavin Bonshor on 4/30/2020