Memory Cards
Samsung has been marketing SD and microSD cards for a few years now under the PRO Plus lineup in the UHS-I category. We looked at the 2020 lineup in detail a few years back. In 2021, the company updated this product line with increased read/write speeds of 160 MBps / 120 MBps. Today, the company is announcing new updates to the lineup with increased speeds of up to 180 MBps reads and 130 MBps writes. The new cards come with a V30 video speed class rating, guaranteeing a minimum write speed of 30 MBps even under worst-case conditions. On the microSD front, Samsung is touting A2 application performance class for the new cards. These cards guarantee a minimum of 4000 random read IOPS and 2000...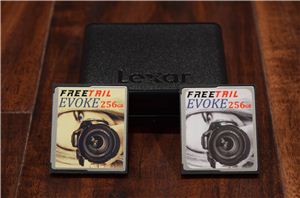 Digital cameras and camcorders employ memory cards (flash-based removable media) for storage of captured content. There are different varieties of memory cards catering to various performance levels. CompactFlash (CF...
4
by Ganesh T S on 6/23/2017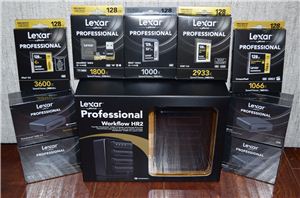 ​Content creators in the field often have to deal with large amounts of data spread over multiple flash media. Importing them into a computer for further processing has always...
33
by Ganesh T S on 6/22/2017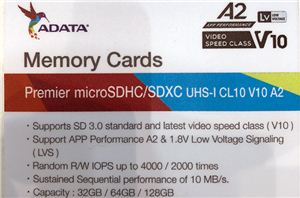 ADATA displayed its first microSD card that is compliant with the App Performance 2 (A2) specification introduced earlier this year at Computex. The company is mulling to release the...
10
by Anton Shilov on 6/13/2017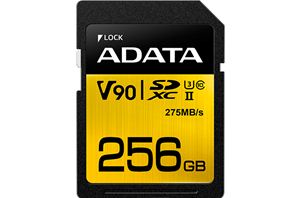 After previously demonstrating them back at CES, ADATA has officially launched its SD cards based on 3D MLC NAND. The new Premier ONE UHS-II cards offer capacities up to...
18
by Anton Shilov on 4/17/2017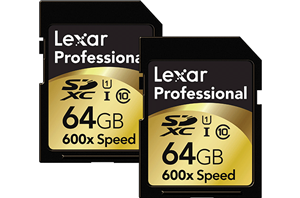 The SD Association has made three important announcements in the course of the past couple of weeks. First is the introduction of its UHS-III bus that increases the potential...
17
by Anton Shilov on 3/11/2017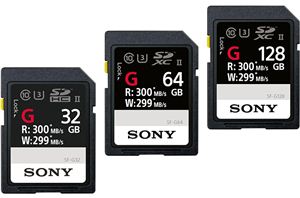 Sony has announced its new lineup of SD cards for advanced 4K/8K, DSLR, and mirrorless cameras. The new SF-G-series memory cards use the UHS-II bus and one of Sony's...
19
by Anton Shilov on 2/24/2017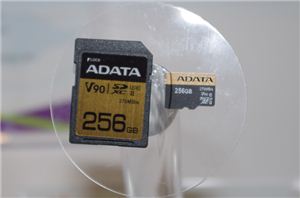 At CES, ADATA showcased its first microSDXC memory card with 256 GB capacity. The card is qualified for up to 275 MB/s transfer speed and can be used to...
15
by Anton Shilov on 1/18/2017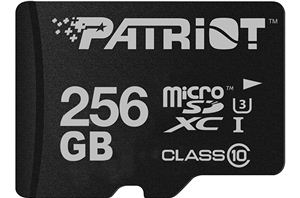 Patriot has announced its new high-capacity microSDXC card that can store 256 GB of data. The cards not only feature leading-edge capacity, but also support up to 80 MB/s...
4
by Anton Shilov on 1/4/2017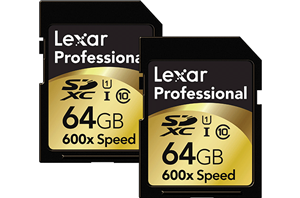 The SD Association this week announced the SD Specification 5.1, which will introduce the so-called Application Performance Classes that will specify minimum read and write IOPS performance supported by...
21
by Anton Shilov on 11/28/2016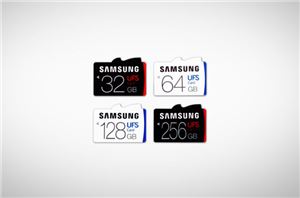 Samsung today introduced the world's first flash memory cards in UFS form-factor. The cards are compliant with the UFS Card 1.0 specification and offer performance comparable to that of...
38
by Anton Shilov on 7/7/2016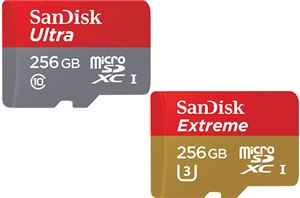 Coinciding with the Mobile World Congress at Shanghai, SanDisk owner Western Digital is introducing two new microSD memory cards that can store up to 256 GB of data. The...
30
by Anton Shilov on 6/28/2016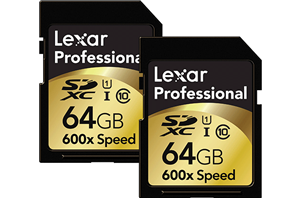 The SD Association, the multi-vendor consortium responsible for developing standards for Secure Digital flash memory cards, has unveiled the newest version of the Secure Digital standard, SD 5.0. The...
14
by Anton Shilov on 3/1/2016