MRAM Developer Day
A new generation of IBM's FlashSystem storage appliances will be adopting a new architecture with magnetoresistive RAM (MRAM) write caches instead of capacitor-backed DRAM. MRAM is one of the fastest and highest-endurance nonvolatile memory technologies currently available, but it has severely limited density compared to NAND flash memory or Intel's 3D XPoint memory. Until recently, most applications of MRAM were in embedded systems where MRAM could replace small flash chips or battery-backed DRAM and SRAM buffers. Everspin, the only current supplier of discrete MRAM chips, has been pushing capacities higher with their currently available 256Mb chips and 1Gb chips that will be sampling by the end of this year. This is being enabled by their migration from in-house manufacturing on wafers fabbed at Freescale to...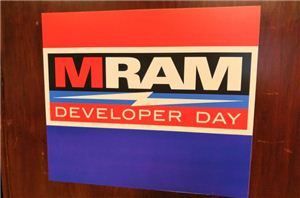 Third Keynote in this session is from IBM Research: STT-MRAM is Ready for Applications Today.
0
by Ian Cutress on 8/6/2018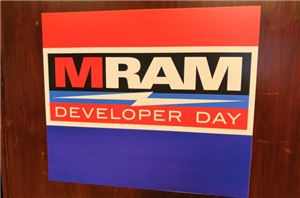 Second Keynote today is from GlobalFoundries, Everspin's MRAM partner.
1
by Ian Cutress on 8/6/2018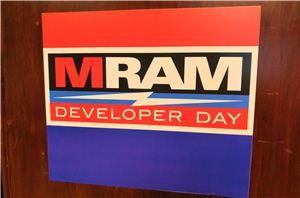 Prior to Flash Memory Summit, the first order of business is the MRAM Developer Day. The key talks today revolve around Everspin, a leader in MRAM Technology, GlobalFoundries, and...
3
by Ian Cutress & Billy Tallis on 8/6/2018