Z270
Shuttle has introduced its new high-end PC barebones designed for gamers and enthusiast who are not afraid of overclocking. The new XPC SZ270R9 features the R9 chassis that can accommodate a modern desktop graphics card, several 3.5" hard drives and even has a programmable RGB lighting. One of the important features of the newcomer is the "Turbo" button on the front panel that loads overclocking configuration when users need it. The Shuttle XPC SZ270R9 is based on a custom motherboard featuring Intel's Z270 PCH and compatible with Intel's 6th and 7th generation Core i3/i5/i7 processors (Skylake, Kaby Lake). The mainboard has four DDR4 DIMM slots and supports up to 64 GB of DDR4-2133/2400 memory, a PCIe x16 slot for video cards, a PCIe x4 slot...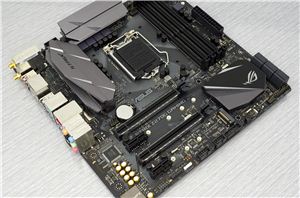 Micro ATX motherboards mark the spot between the expansion limiting Mini ITX and the classic ATX motherboards that often offer more than what a user requires. Many users need...
27
by E. Fylladitakis on 10/3/2017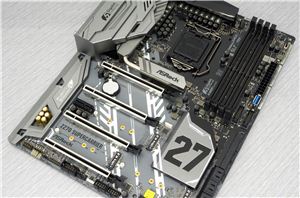 In this review we are having a close look at ASRock's Z270 Supercarrier, an apical motherboard that is targeting design professionals and hardcore gamers. The motherboard is bristling with...
51
by E. Fylladitakis on 9/29/2017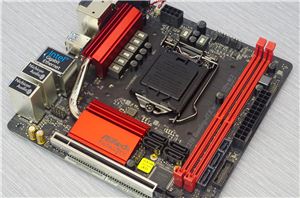 Today we are having a look at a feature-packed Mini ITX motherboard from ASRock, the Fatal1ty Z270 Gaming-ITX/ac. With specifications that suggest it could be the holy grail for...
41
by E. Fylladitakis on 9/19/2017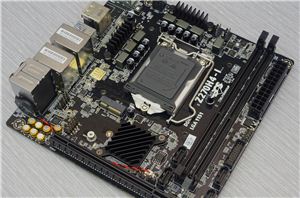 In this review, we are having a look at the ECS Z270H4-I Durathon 2, a Mini ITX motherboard based on the Intel Z270 chipset and marketed towards gamers and...
22
by E. Fylladitakis on 9/5/2017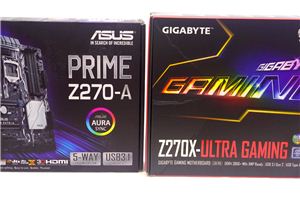 In this review we are having a look at two mainstream, Intel Z270 based gaming motherboards: the Asus Prime Z270-A and the GIGABYTE Z270X-Ultra Gaming. They look very similar...
36
by E. Fylladitakis on 7/18/2017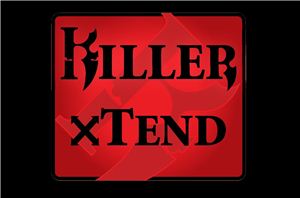 Imagine the scenario where you have a monster gaming PC, but you also use the same area to support a few internet connected consoles. Or that the Wi-Fi router...
4
by Ian Cutress on 5/30/2017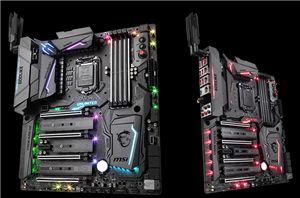 MSI has been teasing this new motherboard for a number of weeks, and today they have finally announced the Z270 GODLIKE GAMING. This subtly named model is the new...
18
by Patrick MacMillan on 5/24/2017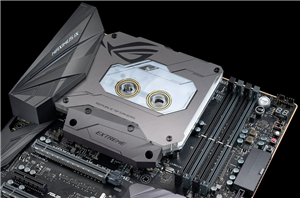 First unveiled at CES 2017, and launched by ASUS back in early March, the availability of the flagship Republic of Gamers (ROG) Z270 motherboard has thus far been limited...
30
by Patrick MacMillan on 5/4/2017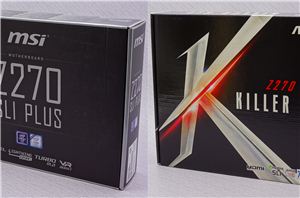 In this review, we are having a look at two cost-effective Z270 motherboards that have been designed with gamers in mind - the MSI Z270 SLI Plus and the...
20
by E. Fylladitakis on 5/1/2017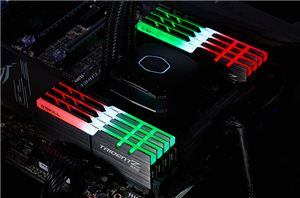 G.Skill has recently launched new Trident Z RGB memory kits, this time aimed at Intel X99 platforms, and following the RGB trend they give owners of high-end desktops an...
11
by Anton Shilov on 4/10/2017